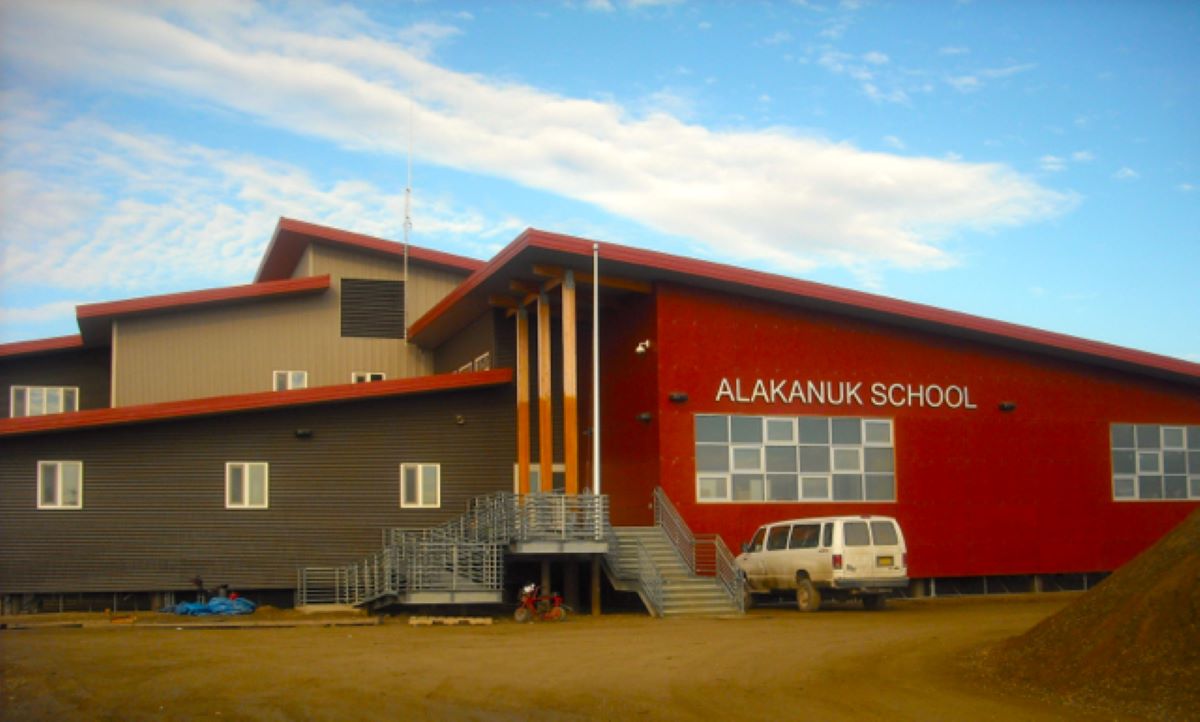 Alaknuk School, AK
Alaksa
Project Type Commercial | Education/Schools
Project Overview
In harsh cold winters, heating costs are a major consideration for designers and school facility operators. Which is why Alaskan Schools regularly look to Premier to frame building envelopes. Saving 60% on heating costs is the norm with SIPs buildings, because the solid core rigid insulation, and large panels leave considerably less opportunities for heat to escape.
The efficiency of these school buildings also creates interior spaces where indoor air quality can easily be regulated mechanically, rather than at the mercy of what slips through building joints, gaps and more. This advantage is significant to help keep students and teachers healthy. Alaskan School Districts love the comfortable indoor environments that SIPs help create, almost as much as the operational savings from reduced heating costs in the winter.
Like all high performance SIP structures, Premier Structural Insulated Panels for this new school were manufactured according to the schools plans in a controlled factory environment. The architect pre-planned with Premier Representatives to take advantage of SIPs impressive load capabilities and large spans to best create a school that facilitates an environment of learning - and optimizes the benefits of SIPs for design professionals' creativity.
Premier SIPs are engineered straight and plumb, and in large sections that are shipped to the job site. Installation of the roof and walls for this school was complete 50% faster than standard site framed and insulated schools. This meant the school could easily be dried in before winter conditions started to limit construction. With a tight construction window because of the Alaskan climate, SIPs speed of construction is a critical component for new construction projects.
Find Your Local Rep
As the oldest manufacturer in the SIPs industry, Premier's SIP system is the proven prefabricated building envelope framing system for your next commercial or residential structure. Faster, stronger, and greener than outdated lumber framing methods, SIPs are the future of framing. Join the other thousands of structures built with SIPs, and contact the expert in your local region to get started.