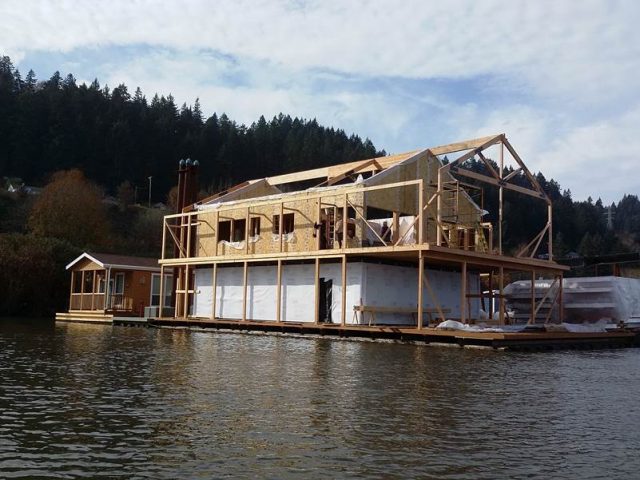 Arnold Industries, Portland Oregon Float Home
Lightweight, strong, easy to use, environmentally friendly, super insulating… there are so many benefits to using structural insulated panels, SIPS, as your advanced framing choice for a building project. In this case, SIPS' lightweight nature won out with a Float Home in Portland, Oregon. This Portland float home is being built on float blocks, where weight is always an issue. For example, utilizing SIPS for both walls and roof will use between 140-150 float blocks while the same structure conventionally framed would use from 350-450 float blocks.
By using lightweight SIPS, the customer was able to use less float blocks and save from an estimated $27,000-$40,500.
Project Details:
Arnold Industries
Location: Portland, OR
Premier SIPS used: 6″ Platinum Platinum SIPS Walls with 10″ Standard SIP Roof
Project Factors/Requirements:
Extremely confined build space
Energy efficient
Indoor air quality
Engineered quality structure that's straight, level and plumb; no sagging, drooping, swaying or twisting.
Structure is built with a 1 person lift to accommodate wheelchair access; another factor in knowing the building would be consistent and remain as being built for levelness, plumb and square.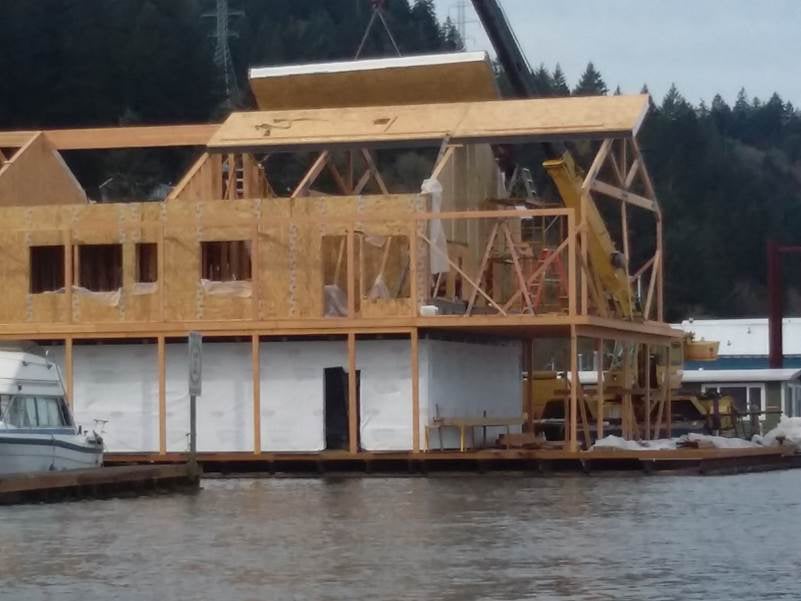 Arnold Industries, Portland Oregon Float Home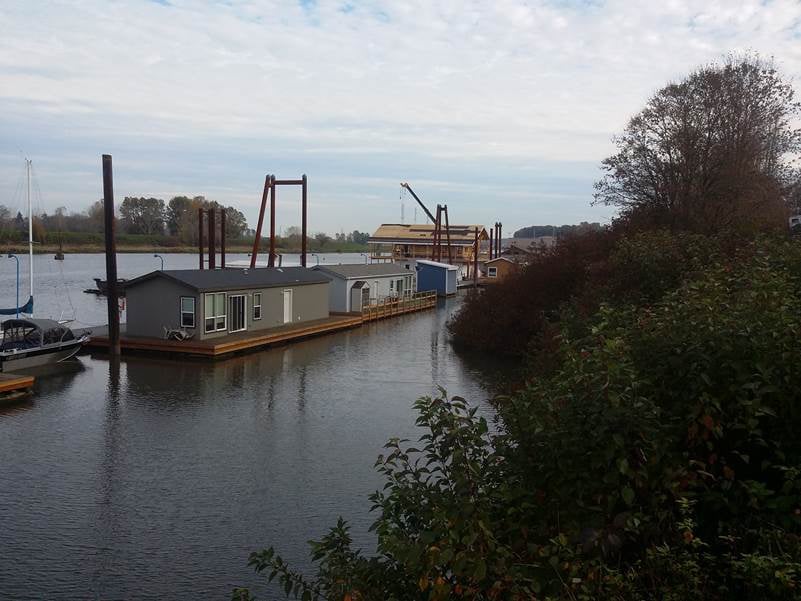 Arnold Industries, Portland Oregon Float Home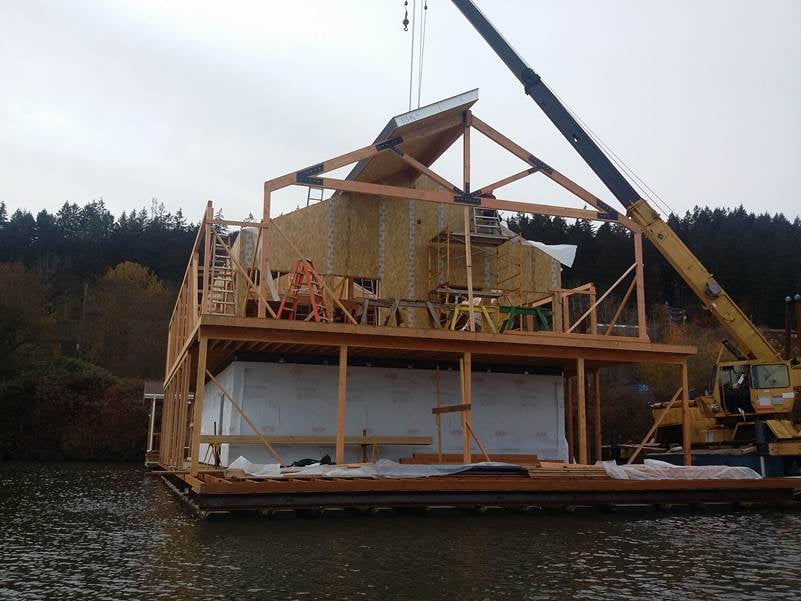 Arnold Industries, Portland Oregon Float Home
LEARN MORE
Related Articles
Learn the basics of structural insulated panels (SIPs) and discover how Premier Building Systems' award-winning panels can..
Premier SIPS home, showcases sustainable construction and wins multiple national awards for the next generation of net-zero..
Are you an Apex Motor Club fan? Ever wonder where they store their cars? Keep reading to learn about how Premier SIPS built..
Find Your Local Rep
As the oldest manufacturer in the SIPs industry, Premier's SIP system is the proven prefabricated building envelope framing system for your next commercial or residential structure. Faster, stronger, and greener than outdated lumber framing methods, SIPs are the future of framing. Join the other thousands of structures built with SIPs, and contact the expert in your local region to get started.