We love to see our friends and clients tell their own SIPS stories. This project in Colorado, included our Structural Insulated Panels as the energy efficient enclosure for this beautifully crafted Timber Frame home. Originally posted on Kenai Timber Frames, written by Ken Iannaccone.
Cabin in the Mountains
Kenai Timber Frames
This project is a 1,050 square foot cabin built near Stagecoach Reservoir in Routt County, Colorado. Also an engineer, our client, Jamie Pappas, was very easy to work with because we were on the same page right from the start. This doesn't mean there weren't changes! Although the main footprint and elevations had only a few minor adjustments, the rear porch was added later, increasing the total square footage to over 1,500 sf.
Working together for over 10 years
The frame was cut by Joe Bonn of Steamboat Springs, CO, with whom I've been working with for over 10 years. Almost all the frames Joe fabricates are lodge-pole pine (beetle-kill) harvested locally in and around Routt County. For those who don't find the bluish tint of the timbers appealing, you can certainly solve this by applying a darker stain. Joe also milled all of the interior and exterior siding. I particularly like the detail on the outside corners!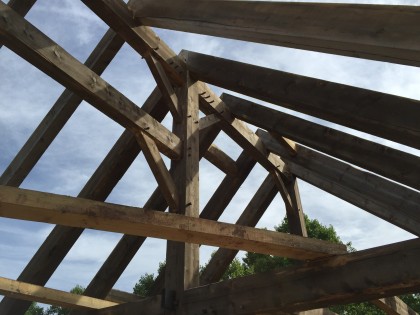 Kenai Timber Frames: Beautiful timbers create the soaring roof lines to protect the finish home.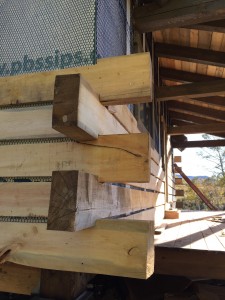 Kenai Timber Frames: The enclosure was framed with Premier SIPS for energy efficiency and a square, plumb, structure to install exterior facade on.
Energy Efficiency a Must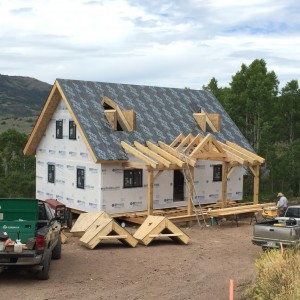 Kenai Timber Frames
After speaking with the Routt County Building Department, I was surprised to find out that this particular area had a design snow load of 100 pounds per square foot. So we ended up incorporating structural insulated panels (SIPs) into the design for both the walls and roof. I need to give a shout out to Drew and Joe at Premier SIPs for all their help and for manufacturing a quality product.
If they were all this easy!!
I'm extremely pleased on how this project turned out. Even though the structure itself was quite simple, the attachment of the porch rafters to the wall panels and frame and the detailing of the dormer panels to create intersecting vaults were crucial. It took some fine tuning, but everything working out. Even Baron seems happy!
As of today, Jamie recently got approvals for his rough-in inspections from the building department and has installed a much needed propane heater, just in time for the long winter. I can't wait to see the finished product. I'll be sure to post more photos then.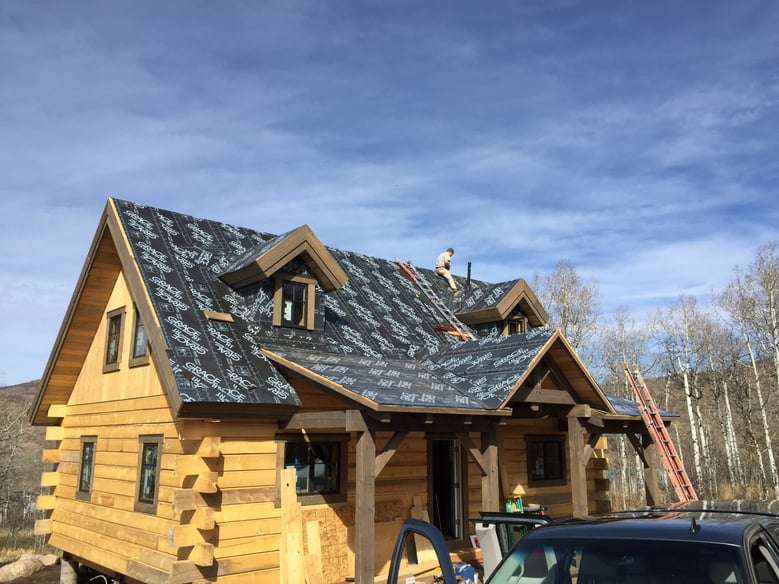 Kenai Timber Frames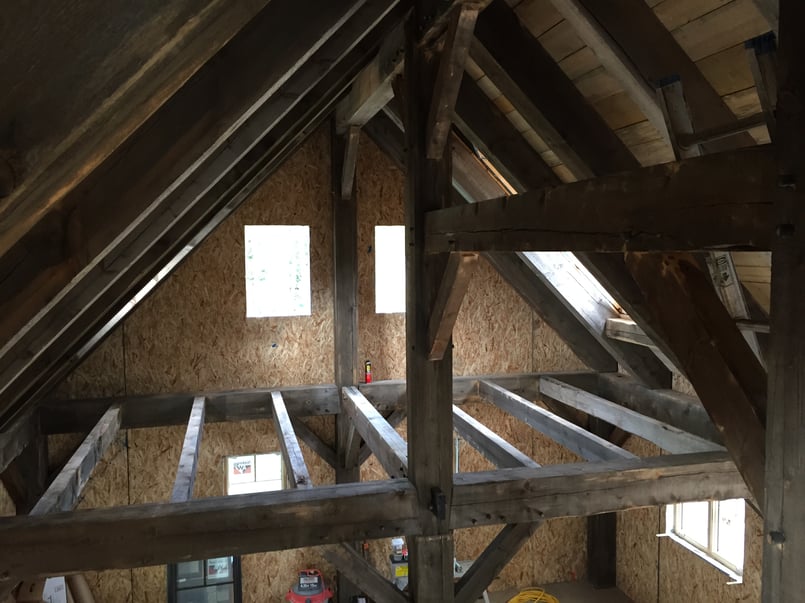 Kenai Timber Frames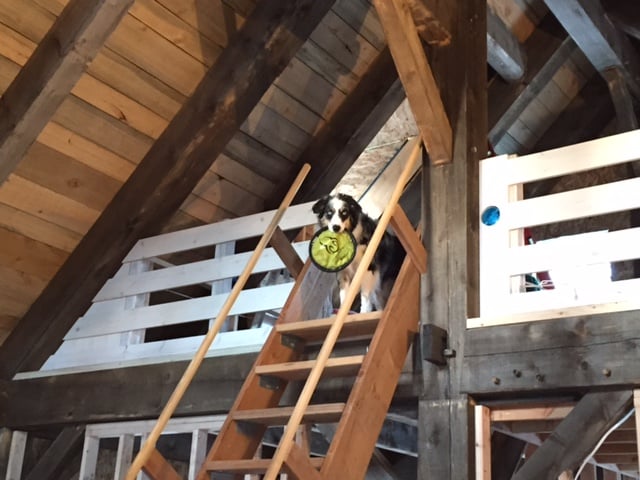 Kenai Timber Frames
QUESTIONS ON THIS PROJECT?
Ken Iannaccone, P.E.
303-458-9450
LEARN MORE
Related Articles
Learn the basics of structural insulated panels (SIPs) and discover how Premier Building Systems' award-winning panels can..
Premier SIPS home, showcases sustainable construction and wins multiple national awards for the next generation of net-zero..
Are you an Apex Motor Club fan? Ever wonder where they store their cars? Keep reading to learn about how Premier SIPS built..
Find Your Local Rep
As the oldest manufacturer in the SIPs industry, Premier's SIP system is the proven prefabricated building envelope framing system for your next commercial or residential structure. Faster, stronger, and greener than outdated lumber framing methods, SIPs are the future of framing. Join the other thousands of structures built with SIPs, and contact the expert in your local region to get started.