When a framer wants to build using advanced framing techniques, they use Premier's Structural Insulated Panels. Here are just a few reasons why:
Cut an average 5 days off framing time
Custom fabricated pieces delivered to jobsite
Minimal framing crew required, install like a jigsaw puzzle
60% lower cooling and heating energy use (average)
Earn up to 46 LEED credits from SIPs alone
Turn-key Title 24 compliance with a SIPs envelope (California requirement)
SIPs are Stronger.
Imagine framing large soaring roof lines, open vaulted ceilings, and no truss system. When buildings are framed with Premier SIP roofs, the roof structure alone is strong enough that it doesn't need an engineered truss system. Without the need for trusses, Architects and Designers have the opportunity to use their design creativity like never before. The strength of a Premier SIPS structure gives building owners peace of mind that their new home or building is strong enough to last for years to come.
SIPs are Faster.
Premier SIPS are delivered to the job site pre-cut ready for assembly. In modular building, the large wall, roof, and floor panels can be installed much like a puzzle. The speedy installation not only saves builders time in the framing process, but the straight panels offer features that save other subcontractors hours (and even days) in their trades.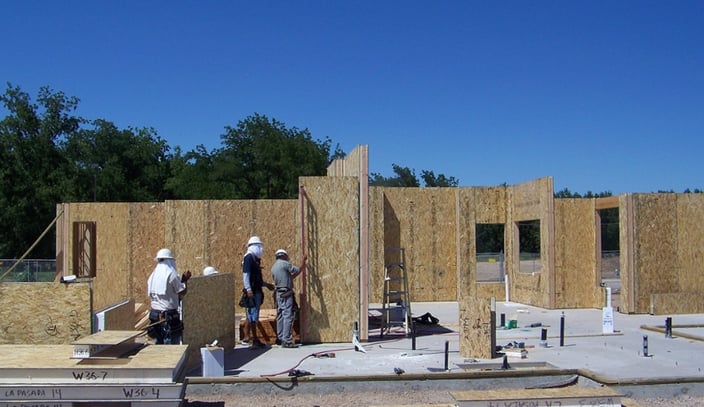 SIPs are Greener.
The environmental benefits of choosing Premier Structural Insulated products are huge. Significantly lower energy bills and reduced jobsite construction waste makes Premier SIPS the cream of the "green" building products available today. Premier SIPS offers the use of materials made from rapidly renewable resources, better indoor air quality, and temperature control as well as tax credits & environmental certifications for the builder and homeowners. We think you'll agree that Premier SIPS are one of the best environmental framing products on the market.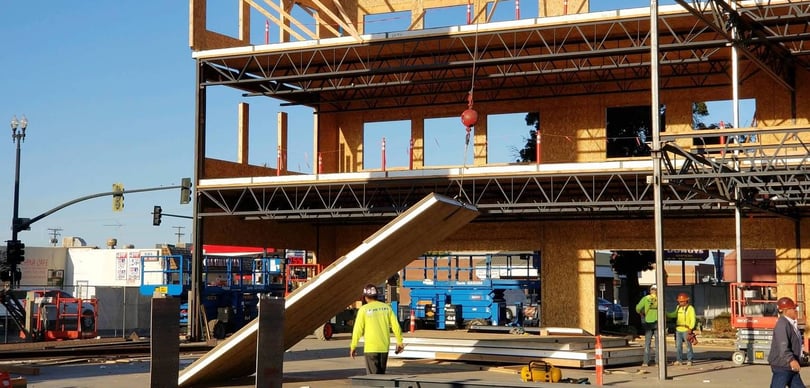 SIPs are Cost-Effective.
Sure, it doesn't end with –er, but builders and homeowners find the cost-effectiveness of SIPs one of the biggest advantages vs. stick-built construction. By shortening the framing and insulation time during homebuilding by an average of 5 days, builders and homeowners enjoy the labor cost savings on the total project. With trade labor shortages nationwide, faster installs that require less skilled labor are key.
Ready to go beyond the basics?
Understand the difference between SIPs and Stick Frame construction, or visit our detailed resources center for a 5-step process to get completely up to speed on SIPs in commercial and residential construction.
LEARN MORE
Related Articles
New construction energy efficient tax incentives (IRA Tax Credits or Deductions) are simplified with high performing Premier..
The vast majority of builders in the U.S. now face demanding energy codes. Learn more about those energy codes on our blog..
Does it cost more to build green? Only in the short term! Read our blog to discover the cost benefits of building green..
Find Your Local Rep
As the oldest manufacturer in the SIPs industry, Premier's SIP system is the proven prefabricated building envelope framing system for your next commercial or residential structure. Faster, stronger, and greener than outdated lumber framing methods, SIPs are the future of framing. Join the other thousands of structures built with SIPs, and contact the expert in your local region to get started.