Duane Svendson, the owner of West Eco SIPs and a prominent North American expert in Structural Insulated Panels (SIPs), sheds light on BC Canada's aggressive "step code" that aims to promote energy efficiency through the fast transition to net-zero energy construction requirements. In the guest article below, Duane explains why he believes SIPs are the perfect solution to meet the new code requirements, deliver superior buildings, and maximize profits for all stakeholders.
Codes Playing Catch Up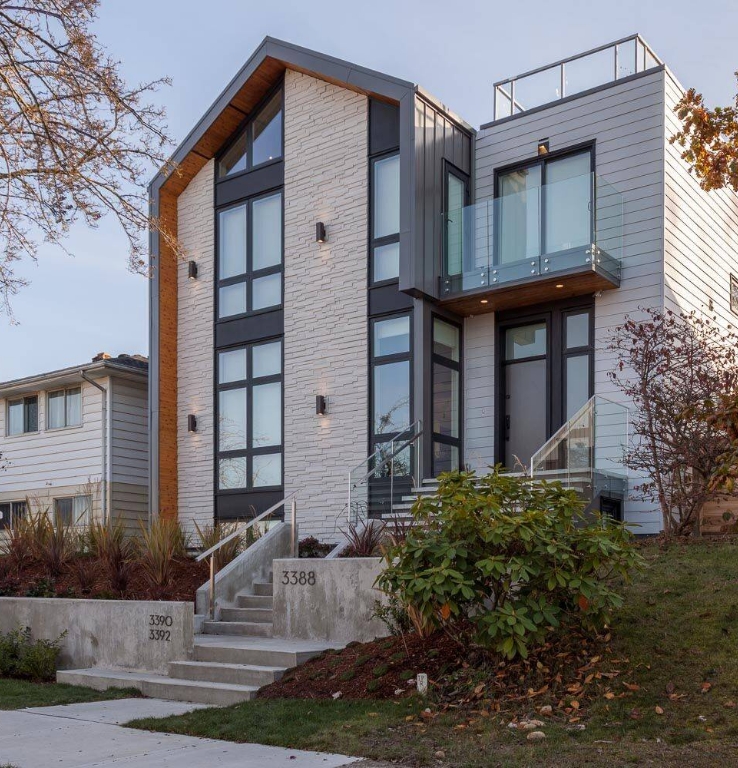 In recent years there's been a lot of talk of building codes stepping up energy demands, to reduce the impact the construction industry has on greenhouse emissions. Slowly, we are starting to see communities catching up to innovations in sustainability. The mandate is that by 2032, all new buildings in BC (British Columbia) will be required to meet the demands of being "net zero ready."
Like many industries, there is often a learning curve that comes with implementing new, more innovative methods. When it comes to high performance materials, the challenge is often pushing the boundaries of traditional building methods. While this is changing as the demand for "greener" homes has become more pressing, the costs of building with more sustainable materials has become more reasonable. However, many of these new materials and building techniques often don't have the credibility of having years of testing under their belt to fully convince experienced builders of their practicality.
Tried and Tested Durability
Structural Insulated Panels, or SIPs, have been around long enough to almost become ubiquitous with traditional stick frame construction, particularly in British Columbia. Premier SIPs are also one of the largest SIP manufacturers in North America and have been at the forefront of SIPs innovation and development for over 50 years. West Eco SIPs is a proud distributor of Premier SIPs in Western Canada.
BC's Step Code, is a plan of action for the building industry to work towards building net-zero ready homes by 2032. Codes have increased their requirements as part of their phased approach, ensuring that builders and designers must take a step further to meet more stringent energy saving demands. By the beginning of 2023, all buildings are required to meet the requirements of Step Code 3. Some of these requirements include:
Reducing thermal bridging requirements
This step must have ≤ 2.5 airtightness to ensure that less energy is being emitted
The building envelope requires thermal energy demand intensity of ≤ 40kWh
The building must consume 20% less energy than it produces
For more information about how SIPs meet the demands of high performance buildings and changing code requirements, visit the high performance page on West Eco's website. By choosing to build with SIPs, you're able to be consciously ahead of the curve about changing requirements.
What is a Net Zero Home?
Net zero homes are defined as homes that produce as much clean energy as they consume. The concept is to create a high performing structure, that is excessively air tight, and uses minimal energy to heat and cool the building. They typically use a renewable energy source, such as solar, on-site to generate electricity. These homes are often built to be "net zero ready", with the intention of installing renewable energy sources at a later date.1
In Canada, net zero homes are quickly becoming mainstream and the demand for long term savings on energy bills and a healthier indoor environment has never been greater. If you're considering going net zero for your next build, but are unsure about the necessary requirements and benefits of meeting code, look no further!
Upfront costs for greener homes are inevitably going to be higher, but a new home is a long term investment and the overall savings on energy bills can be tenfold. Our biggest tip is to work with designers and contractors that are familiar with the requirements for net zero homes. Designers will be able to use computer modeling software to be able to predict the energy performance based on mechanical systems, as well as solar and site characteristics.
SIPs Savings During Construction
Choosing to use SIPs for your potential net-zero home offers extensive benefits. One of the most major factors that make SIPs a preferred choice for contractors, is the fact that they drastically reduce the amount of construction waste on-site that gets sent to landfills. SIP construction also reduces the labour time to build by almost three quarters, so the needed on-site machinery and resources needed to build is saved majorly.2
SIPs are designed to keep structures specially insulated and more airtight than a typical stick frame built. Whole wall SIP assemblies also significantly outperform a 2X6 R19 wall and offer a 20-year thermal warranty! Read more here about other SIP advantages over stick frame assemblies.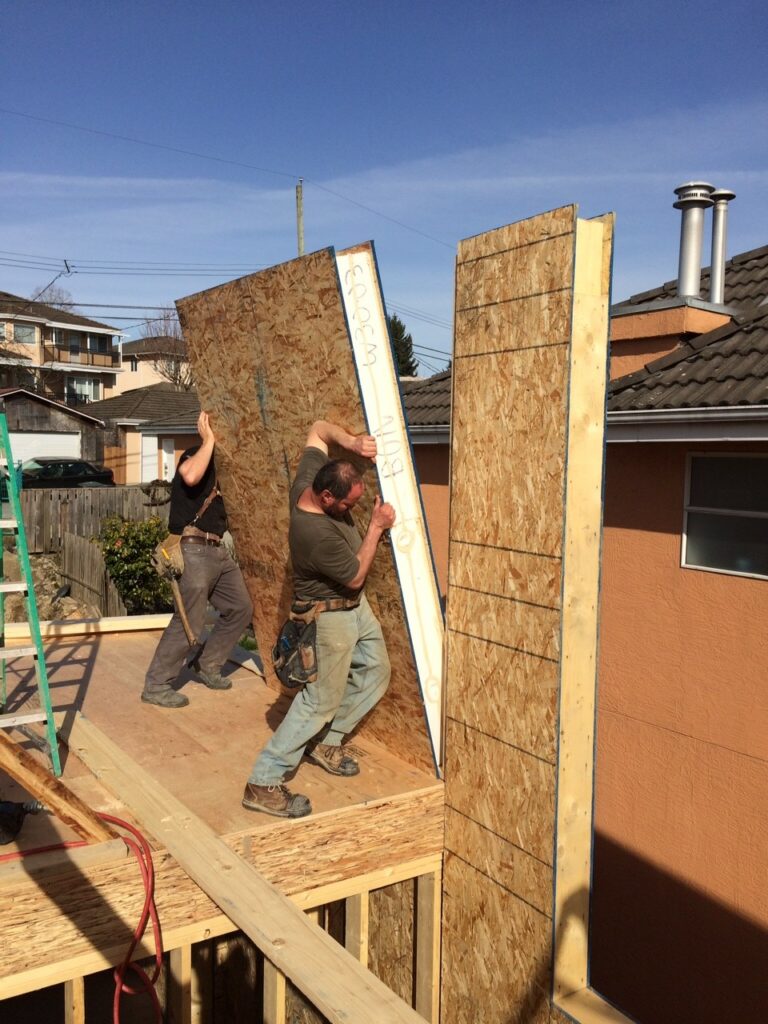 Maintaining a SIPs Home
Compared to a traditional 2X6 stick frame constructed exterior walls, SIP assemblies outperform them by up to almost 50%! This means the maintenance costs for heating and cooling a SIP home can have major savings benefits. This is something that's often overlooked at the initial stages of planning your new custom home, as the savings are cumulative over time. Many people also assume that the costs of utility bills are fairly standard from place to place.
Sustainability, Without the Label
Whether or not reaching net zero demands is a goal you're striving towards for your next project, the first step is understanding how building with sustainable means can make an impact. Building "greener" is often seen as an ambitious task to meet stringent code requirements, all for the need to keep up with environmental pressures to reduce carbon footprint.
We'd argue that designing a sustainable home shouldn't be about the label that comes with the build, but should be about building for the long term durability of the house. SIPs provide the bones of a durable energy efficient home, without the egregious costs and risks associated with other new green building materials and technologies. Get in touch with a West Eco consultant today to see if SIPs might be a good fit for your next project with net zero ambitions!
Sources:
LEARN MORE
Related Articles
Explore how SIPs streamline construction, meet code requirements, improve energy efficiency, and more. Opt for a sustainable..
Learn the basics of structural insulated panels (SIPs) and discover how Premier Building Systems' award-winning panels can..
The Premier SIPS brand is the top Structural Brand in Green Builder Media's Sustainable Brand Awards 2023, and at the center..
Find Your Local Rep
As the oldest manufacturer in the SIPs industry, Premier's SIP system is the proven prefabricated building envelope framing system for your next commercial or residential structure. Faster, stronger, and greener than outdated lumber framing methods, SIPs are the future of framing. Join the other thousands of structures built with SIPs, and contact the expert in your local region to get started.