We are excited to add a 'Project Profiles' section to our blog. Here you will find details/photos on completed SIPs projects and see how versatile SIPs can be for many different building applications such as:Residential, Commercial, Multi-Family Housing, Education and Native American. We will constantly add to our Project Profile collection. Click on the black 'Follow' button to the right to receive automatic email updates as new stories and project profiles are posted. Feel free to Contact your local Premier Rep directly with any questions.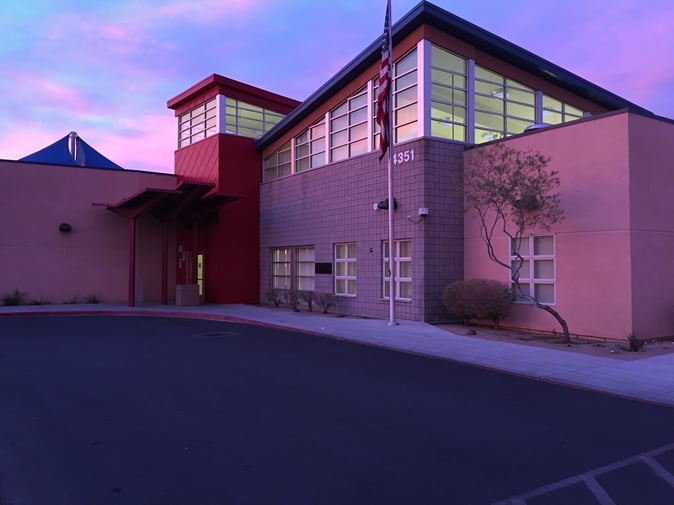 PROJECT PROFILE: Jacob E. Manch Elementary | Las Vegas, Nevada | View Project Profile
"This was the fastest form of construction we have ever used, we have built with CMU, Steel, Wood framing, you name it and these SIPs were the best thing we have ever experienced on a job of this magnitude." – Martin Harris Construction

Jacob E. Manch Elementary, Las Vegas, NV
School districts across the United States are increasingly under pressure to manage capital construction and operating costs. When new or remodel construction is needed, many face numerous hurdles, including rapid student population growth requiring larger facilities, and limited funding from local tax levies to pay for building development, along with energy costs to provide a conducive learning environment.
When Clark County School District (Las Vegas, NV) began to plan a new elementary school with a tight budget and construction schedule, project architects SSA Architecture of Las Vegas recommended incorporating structural insulated panels, SIPs, in all exterior walls and roofs for a more efficient and systematic approach to the building's structure.
The Jacob E. Manch Elementary School is a replacement for an existing building originally constructed in 1963. During the preliminary design stages, the architects determined that materials customarily used in the district – primarily concrete masonry units (CMUs) and tilt-up concrete panels – would not be cost feasible within the approved $20M budget. In addition, with rapidly rising energy costs, the school district was looking for a solution that would reduce heating and cooling demands.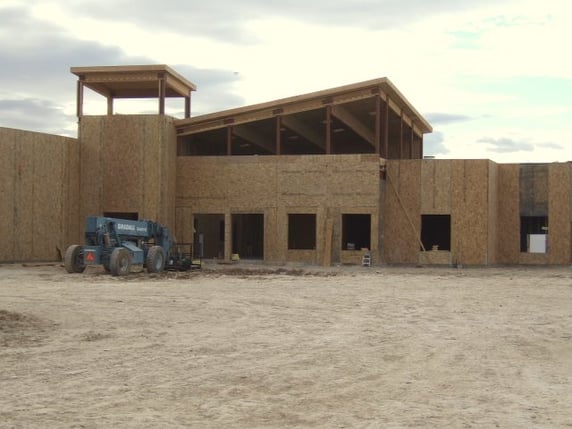 Prior to SIPs, contractor had allocated 12 men for the electrical installation, ended up needing only 3 and reduced their original bid by over $950,000.
SIPs Provided the Following Benefits for Jacob E. Manch Elementary:
COST SAVINGS: Saved approximately one million dollars in direct construction costs
SPEEDY CONSTRUCTION: Reduced the framing schedule from a typical 118-220 days to 45 days (a nearly 80% time savings)
REDUCED HVAC REQUIREMENTS: Reduced HVAC requirements by approximately half, providing both initial capital savings and lower annual heating and cooling bills
REDUCED WASTE: Decreased construction materials waste and resulting disposal fees and environmental impacts
REDUCED INTERIOR NOISE: Reduced interior noise coming from nearby Nellis Air Force Base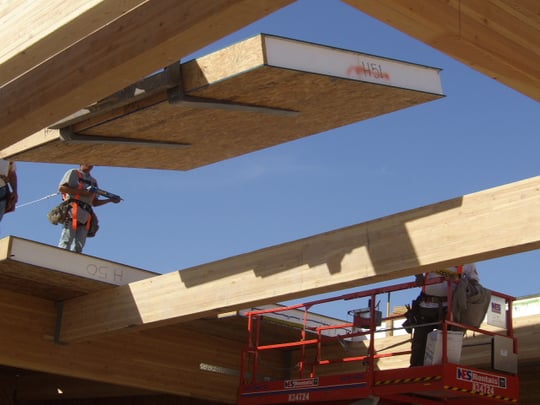 Jacob E. Manch Elementary, SIPs installation
Project Details
Architect: SSA Architecture | Las Vegas, NV
Contractor: Martin Harris Construction | Las Vegas, NV
Premier Distributor: Shell Building Systems | Sebastopol, CA Project Size: 68,000 Sq. Ft., Single Story
Premier SIPS Used: 6" Walls, 10" Roof, 6" Interior Partition
QUESTIONS:
LEARN MORE
Related Articles
Learn the basics of structural insulated panels (SIPs) and discover how Premier Building Systems' award-winning panels can..
Premier SIPS home, showcases sustainable construction and wins multiple national awards for the next generation of net-zero..
More and more building owners and operators are seeking energy-efficient, high-performance building envelopes. Find out why..
Find Your Local Rep
As the oldest manufacturer in the SIPs industry, Premier's SIP system is the proven prefabricated building envelope framing system for your next commercial or residential structure. Faster, stronger, and greener than outdated lumber framing methods, SIPs are the future of framing. Join the other thousands of structures built with SIPs, and contact the expert in your local region to get started.