Originally published on Buildings.com, Buildings Buzz
Building professionals throughout the U.S. are faced with meeting increasingly stringent energy codes in new construction and retrofits. As of March 2015, 18 states and Washington, D.C., have adopted standards that are equivalent to or more efficient than the 2012 International Energy Conservation Code (IECC). An additional 21 states have adopted the 2009 IECC or higher standards, according to the U.S. Dept. of Energy (DOE).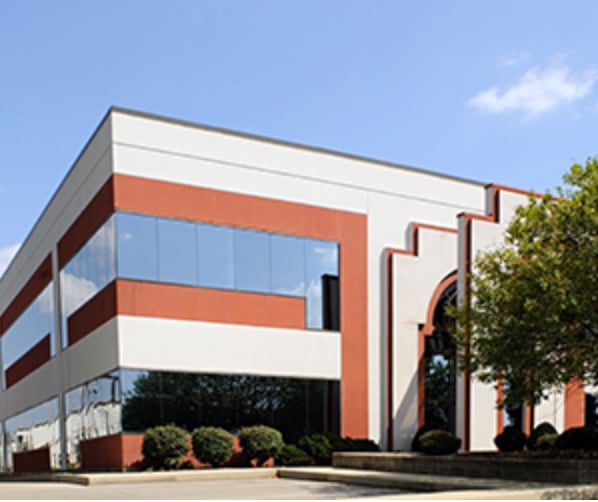 One of the country's most demanding energy codes is California's Title 24, which requires commercial buildings to be net zero energy by 2030. As carbon emission concerns increase and the U.S. pushes for energy independence, more states are likely to follow California's lead.
Because space heating and cooling consume about one-third of the energy used in commercial buildings, and "much of this energy is wasted," DOE reports, creating tight, well-insulated building envelopes is crucial for energy efficiency.
To this end, more commercial buildings are being constructed with energy-efficient structural insulated panels (SIPs).
SIPs overview
SIPs have been used in a host of commercial and institutional buildings, including K-12 schools; college dormitories, classroom buildings and gymnasiums; retail; museums; worship facilities and others, in all parts of North America.
The engineered panels are made of a rigid insulating foam core (often of expanded polystyrene – EPS) with laminated skins (often oriented strand board – OSB). SIPs combine structural support, insulation and air barrier within one product.
In extensive testing of different structural assemblies, the Oak Ridge National Laboratory (ORNL) found that SIP structures are up to 15 times more airtight than stick framed walls insulated with fiberglass batts. SIPs had an air leakage rate of only 8 cu. ft. per minute at 50 pascals of pressure versus stick framing which leaked air at 121 cu. ft. per minute. The reason for this difference is that SIP-built walls and roofs have far fewer gaps to be sealed.
Additionally, SIPs provide continuous insulation, and have fewer thermal bridges than other building methods. As a result, SIPs can help lower energy costs for space heating and cooling by up to 60% above standards set forth in the 2006 IECC.
The panels help building owners and occupants save energy costs year-after-year from the time the building opens throughout its service life. As a tight, well-insulated envelope reduces the size of HVAC equipment needed, equipment run time and cycling on and off, the panels also save upfront capital costs by allowing for smaller size equipment, along with lower equipment maintenance and replacement costs.
Additional SIP benefits
In addition to dramatic energy savings, SIPs offer another key green benefit by reducing jobsite construction scrap. The reason for this is SIPs can be planned and custom made to size in a controlled factory setting that makes efficient use of all materials. By comparison, stick framing and other structural methods entail using standard size components that crews must trim in the field, resulting in numerous unusable cut-offs.
Many building owners and contractors also value the fact that SIPs install quickly. Fast construction helps reduce interest costs under construction loans and can help meet difficult project schedules. By reducing structural and insulation work from months to weeks or even days, building crews can meet tight seasonal deadlines, such as the need to dry-in a building in northern climates before winter sets in, or to finish a school before the start of fall classes.
Tips for choosing a SIP manufacturer
Detail of the code reports they offer – This can help streamline project approvals with your local authority having jurisdiction. (AHJ)
Technical support – Should include consulting on designing and building with SIPs to meet your project's specific needs.
Warranty – Unlike many other structural systems, SIPs are available with warranties, but the quality of these depends on the longevity and financial stability of the manufacturer.
Want to learn more? Contact us, we'll have your local SIPS consultant respond shortly!
LEARN MORE
Related Articles
LEED-certified buildings save about 25% in energy consumption. SIPS buildings deliver turnkey LEED basic certification with..
Our SIP panels offer higher R-values, contributing to increased energy efficiency, lower heating and cooling costs, and..
Premier SIPS are the first to test panels for structural loads in seismic zones per the ICC criteria and has achieved the..
Find Your Local Rep
As the oldest manufacturer in the SIPs industry, Premier's SIP system is the proven prefabricated building envelope framing system for your next commercial or residential structure. Faster, stronger, and greener than outdated lumber framing methods, SIPs are the future of framing. Join the other thousands of structures built with SIPs, and contact the expert in your local region to get started.