One of many projects in the metro Las Vegas area that chose SIPS framing to reduce the operational costs for the building owner/occupants. For this low-income housing developer who covers the costs of utilities in future occupants' rent, the project becomes more profitable. For other multi-family projects, the building occupants can afford a different (higher) rent if they have significantly lower heating/cooling bills – with SIPS occupants typically save 55% on their heating and cooling costs each year.
It's no surprise to us that innovative systems like engineered wood structures (including SIPS) are one of the fasted growing structural solutions for mid-rise multifamily buildings. The switch away from traditional 2×4 and 2×6 lumber is a long time coming, and one that many contractors have been hesitant to embrace.
When ready to address sustainability concerns wood products are the way to go. The catch is choosing engineered products for predictability, straight and plump structures, and accurate measuring. The days of excessive installation time and endless measuring, cutting, shimming, and correcting to get ONE wall (or floor or roof) section square is over. Builders are smarter about their installation methods and designers are thrilled to be able to use framing systems that are significantly more efficient for the end user.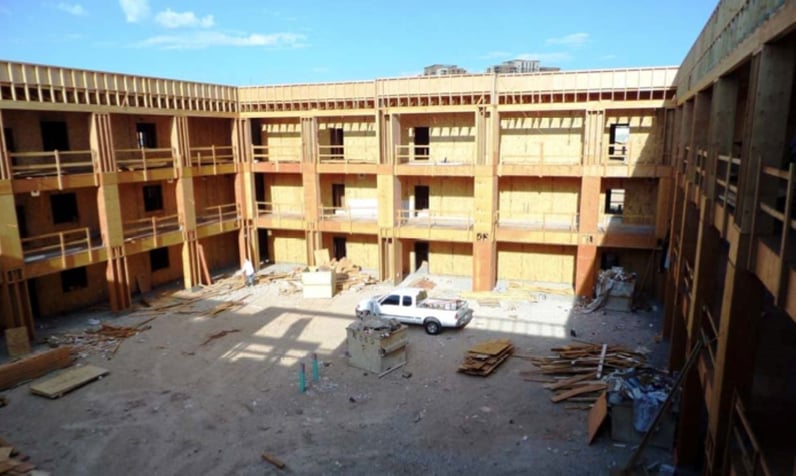 Architectural Record with its supreme reputation in the AEC industry has taken notice of this shift and highlights some of the reasons why more and more structures are now framed as engineered wood structures.
Check out the full article, straight from Architectural Record.
LEARN MORE
Related Articles
Building envelope design, materials, and construction play a key role in determining the durability, energy efficiency, and..
Our SIP panels offer higher R-values, contributing to increased energy efficiency, lower heating and cooling costs, and..
For high-performance builders looking to create sustainable, efficient, and innovative structures, cost modeling takes on a..
Find Your Local Rep
As the oldest manufacturer in the SIPs industry, Premier's SIP system is the proven prefabricated building envelope framing system for your next commercial or residential structure. Faster, stronger, and greener than outdated lumber framing methods, SIPs are the future of framing. Join the other thousands of structures built with SIPs, and contact the expert in your local region to get started.