The Power of Evaluation and Listing Reports
By: Mike Tobin, Premier Technical Director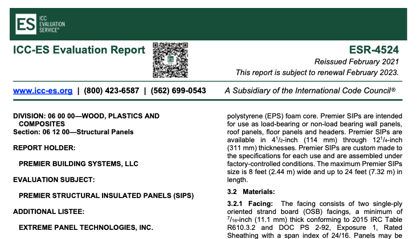 When Designers, Building Officials, Fire Marshalls, Contractors and Owners need reliable and validated information to learn if a building Product and/or System meets the building code, where can they go?
The answer: Code Evaluation and Listing Reports. There are a number of creditable Evaluation Agencies that work with manufacturers, to provide the service of determining if their Products and/or Systems comply with model building codes, such as the International Residential Code (IRC) and the International Building Code (IBC), as well as the series of additional I Codes, like the International Energy Conservation Code (IECC) and many others.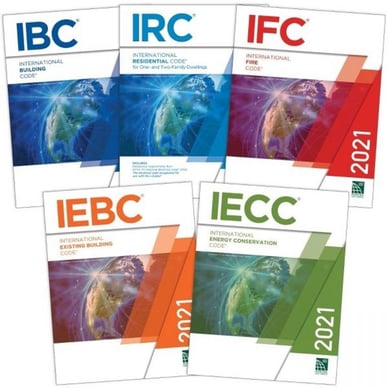 An example of a well known and respected Evaluation Agency is the International Code Council – Evaluation Services (ICC-ES) group. ICC-ES is a subsidiary of the International Code Council (ICC), which authors all of the I Codes including the IRC and the IBC. ICC-ES is therefore in a unique position to do extremely thorough and creditable Evaluation and Listing Reports.

As I stated in the title of this article, ICC Evaluation Services Reports (ESRs) and ICC Evaluation Services Listing Reports (ESLs) are powerful tools that can be used to learn about a Product and/or System's code compliance abilities.
Let's take a look at what information is contained in an ICC-ESR, using for our example an Evaluation Report for a Structural Insulated Panel (SIP). Listing Reports follow very much the same format.
We'll discuss each Section highlighted below…
EVALUATION SCOPE:
This is the most import information of the report, because it is basically the conclusion of ICC-ES's evaluation work put right up front. It states to the reader that ICC-ES has accepted and reviewed all of the technical data submitted by the manufacturer and they can now state that the SIP System is recognized to be compliant with the named Codes in this Section of the report.
USES:
This Section describes where the SIPs can be use, i.e., structural walls and roofs for Type VI wood constructed structures, uses as fire rated assembles, etc.
DESCRIPTION: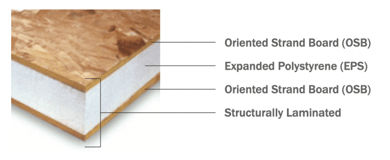 This Section lists the components of the SIP System and describes what evaluations and/or qualifications that each of the components themselves must have. This is tantamount to a chain of custody for the SIP's components require by the Evaluation Agency.
DESIGN & INSTALLATION:
This is a very important Section with information about what loads: transverse, axial, combined and seismic, that the SIP system can sustain for the design performance of a structure. It also provides the how-to guidelines for the installation of the SIP system, such as construction detailing, accessory products, termite protection, weather protection, etc. Also included in this Section are the various fire-resistant assemblies that can be achieved when building with the SIP System.
CONDITIONS OF USE:
This Section tells the reader how the ESR must follow all of the conditions set forth in the previous Sections.
EVIDENCE SUBMITTED:
This Section relates back to the Evaluation Scope Section, in that it states that technical data, product and system testing reports for structural and fire have been provided to ICC-ES and that these items establish proof that the SIP System can be recognized by ICC-ES to be Code Compliant. Since this Section is in the ESR, Designers, Building Officials, Fire Marshalls and Contractors do not need to review Test Reports of the SIP Manufacturer, because ICC-ES has already done that.
IDENTIFICATION: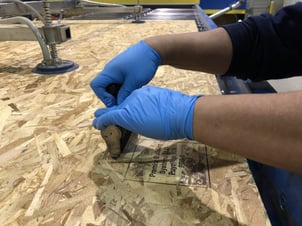 This Section directs the SIP Manufacturer to label his system with identifying information showing who made the SIP, the location where the SIP was produced, the ESR number assigned for the SIP by ICC-ES, and the contact information of the Manufacturer/Report Holder.
In summary, Evaluation and Listing Reports are powerful tools providing evidence that a Product and/or System is compliant to a specific Building Code. The verified information contained in these Evaluation and Listing Reports can be used by Designers, Building Officials, Fire Marshalls, Contractors, and owners to select Products and Systems shown to be Code Compliant. Evaluation and Listing Reports are presented with the fullness of information, thereby obviating the need to review volumes and volumes of technical and testing report data for the Product and/or System when recognized in an ICC-ES ERS or ESL.
For more information regarding Premier SIPS testing data, please click on the following link: www.premiersips.com/testing.
LEARN MORE
Related Articles
Building homes with SIPs provides much healthier indoor air quality levels compared with traditionally framed homes. Read..
Saving energy is important. That's why using SIPs can help you save energy and time on installation. Read more details on..
Premier's graphite SIPS are the epitome of high performance. Graphite polystyrene rigid insulation cores offer 41% higher..
Find Your Local Rep
As the oldest manufacturer in the SIPs industry, Premier's SIP system is the proven prefabricated building envelope framing system for your next commercial or residential structure. Faster, stronger, and greener than outdated lumber framing methods, SIPs are the future of framing. Join the other thousands of structures built with SIPs, and contact the expert in your local region to get started.