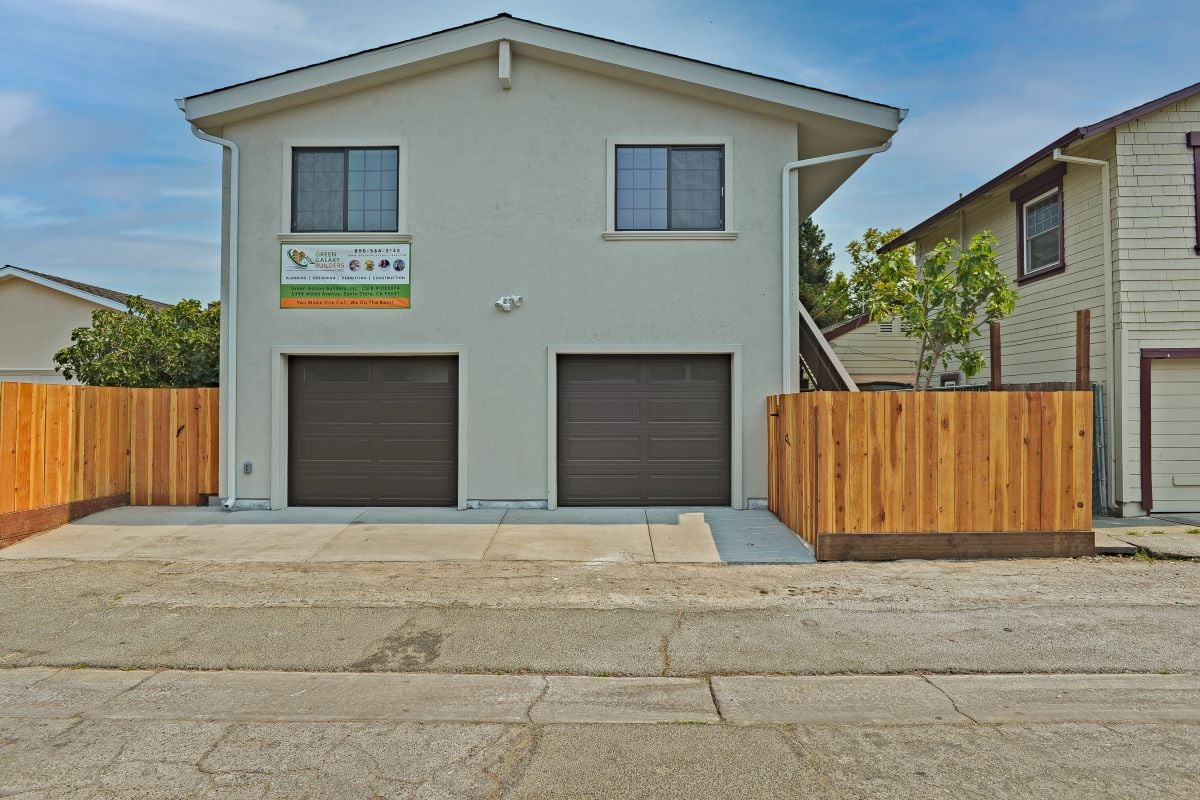 Redwood Garage, CA
California
Project Type Residential | Shop/Garage
Project Overview
Redwood Garage/ADU
Build Type: ADU/Garage
S/F: 1,386 (2 Floors - each floor 26'x26' w/ 9' plate height gabled roof
Panel Size: 6" EPS Walls / 10" EPS Roof
Builder: Green Galaxy Builders of Santa Clara, CA
Designer: Green Galaxy Builders of Santa Clara, CA
Why SIPs?: This build was a project done as a Design Build, and for which the client was 100% in favor of using SIPs. They incorporated SIPs with the floor, exterior walls, and roof. The energy efficiency of this product and the overall cost savings only added to the positive choice of Premier SIPS.
Benefits of SIPs: The cost of construction in northern California is through the roof. SIPs helped bring both the labor and material costs down and the speed of SIP construction reduced the overall burden on the project substantially.
Energy-Efficient Products:
All windows, doors, siding, and roofing exceeded the energy requirements of Cal-Green.
Solar panels were installed
Find Your Local Rep
As the oldest manufacturer in the SIPs industry, Premier's SIP system is the proven prefabricated building envelope framing system for your next commercial or residential structure. Faster, stronger, and greener than outdated lumber framing methods, SIPs are the future of framing. Join the other thousands of structures built with SIPs, and contact the expert in your local region to get started.