Premier Building Systems serves the Western United States with much of the region living in what we define as high-seismic zones; one of the frequent questions they often ask us is, "Will a house built with Structural Insulated Panels meet the requirements to survive an earthquake?"
The answer is "yes"! There has been significant testing over the years by SIP manufacturers and third party agencies to assess the performance of SIPs for the loads imposed during a seismic event. Results of these tests have consistently confirmed SIPs perform very well during seismic testing. There are also examples where SIP homes outperformed stick-framed homes, built in the same area, during an earthquake.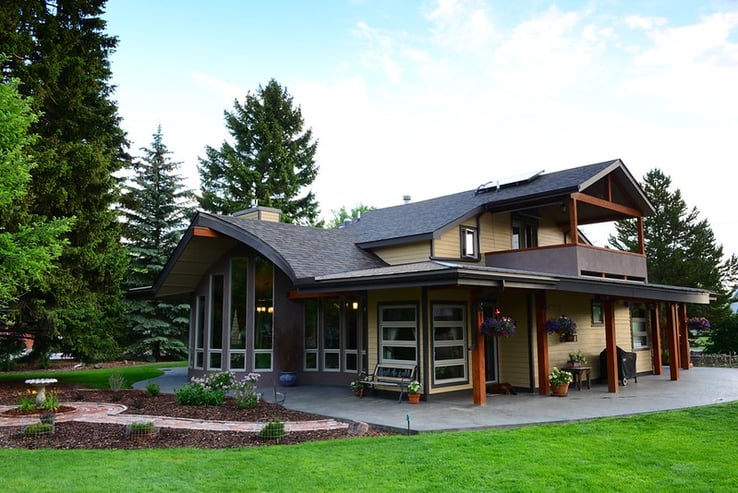 In September 2020, the Forest Products Laboratory presented their conclusions with one of the most exhaustive research papers ever conducted on under seismic conditions. The report, titled "Performance of Structural Insulated Panel Walls under Seismic Loading," summarized their findings following months of product testing at their laboratory in Wisconsin.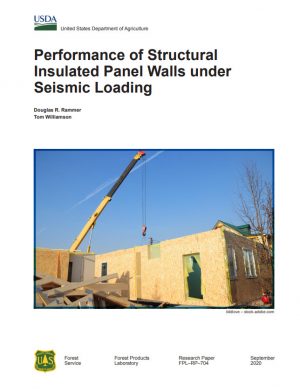 The findings confirmed what multiple reports by both SIP manufacturers and other third-party agencies had already concluded: SIP's meet or exceed seismic equivalency requirements called for in light-frame walls. While most high seismic regions have already embraced SIPs in shear wall applications, a few jurisdictions have been awaiting this test information before approving SIPs as shear walls. The report is extensive and should help both designers and engineers address questions from code officials. Below, we summarize the report's findings:
· Conducted by the independent government-funded Forest Products Laboratory
· SIPs are suitable as shear walls in high seismic zones D, E, and F.
· Premier SIPs meet the seismic equivalency requirements of AC04 and ASTM D7989.
· Perforated Shear Wall (PSW) method applies to SIPs.
· The FPL report can supplement the finding in Premier's ICC-ES reports.
You can find this report here on our website on the Design Resources Page.
Do you have more questions on this topic? We can help! Contact us here.
LEARN MORE
Related Articles
Learn the basics of structural insulated panels (SIPs) and discover how Premier Building Systems' award-winning panels can..
Net Zero construction is simplified with offsite construction like SIPS and Canada's Step Code is targeting this energy..
New construction energy efficient tax incentives (IRA Tax Credits or Deductions) are simplified with high performing Premier..
Find Your Local Rep
As the oldest manufacturer in the SIPs industry, Premier's SIP system is the proven prefabricated building envelope framing system for your next commercial or residential structure. Faster, stronger, and greener than outdated lumber framing methods, SIPs are the future of framing. Join the other thousands of structures built with SIPs, and contact the expert in your local region to get started.