With natural disasters increasing, SIPs are stronger and more durable to battle the storm.
Our series of articles on High-Performance Building Envelops (HPBE) have focused on their four key attributes: Performance, Building Costs, Ease of Construction and now for our final installment we'll discuss Durability. In addition to Durability, we'll also talk about the associated attributes of Robustness, Strength, and Low Maintenance.
Increasing Natural Disasters
There are many sides to the debate that severe weather events are becoming more frequent in the US. Regardless of the number of weather events, each and every storm has a level of severity that puts structures to the test in their ability to provide life safety to the occupants and survive the storm. The next threshold of storm endurance for a structure is not only to survive the storm but do so without sustaining significant damage. Added to this is the destructive nature of earthquakes, where structures must remain standing and protect life.
When the definition of a Resilient/Durable Structure means: providing life safety, plus limited damage to the structure in severe weather and earthquake events, then the HPBE must be a robust system and possess exceptional strength.
Building to Higher Standard
Many state and national agencies are making a push to promote the construction of Disaster Resilient Structures.
Building Codes across the nation are adopting standards and regulations within their code language that when applied to building design and construction of structures, will save lives and significantly reduce insurance claims to repair/rebuild structures.
FEMA has published a comprehensive study showing that resilient structures, when designed and constructed under advanced code requirements, do indeed saves lives and reduces repair/rebuild costs after natural disasters of flooding, high wind and earthquake events. Please see this link to learn more about how building codes support resiliency in structures.
Create Safer, Stronger Structures For a True HPBE
We've learned that durable structures are necessary to minimize life and property loss, and many state and local agencies are pushing hard to make them the norm for today's building construction. Architects, designers, contractors, and owners are looking for HPBEs that meet today's more stringent building codes and can be constructed simply and cost-effectively to deliver resiliency, strength, and durability.
SIPs are the perfect HPBE to meet the demands of resilient structure design and construction. SIPs, with their high-strength factory composite makeup and unitized field assembly, result in an exceptionally strong and durable HPBE.
Building Codes Require Durability Compliance
SIPs are tested and engineered to withstand high wind and seismic loads. SIP Manufactures incorporate their load testing data into their published International Code Council Evaluation Services Reports (ESR) or Evaluation Services Listings (ESL) that can be used by the AEC community to design resilient, durable structures. Follow these links to see ESR and ESL examples: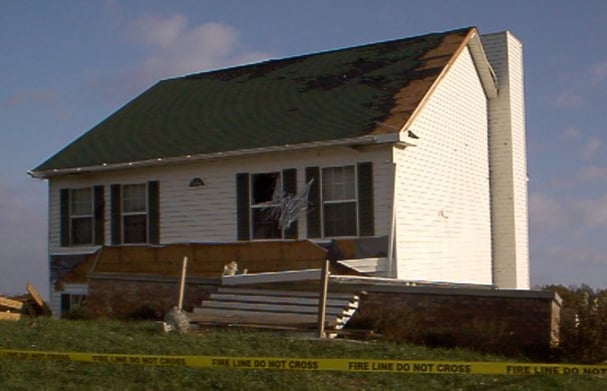 A tornado hit homes in TN, where all conventionally framed homes were destroyed while this SIP homes stayed intact, and all interior items were preserved. The monolithic shell SIPs create prevent structures from shifting.
Summarizing Durable, Resilient Structures
In summary, Resilient, Durable Structures are in high demand because they save lives and reduce property loss from severe weather and earthquake events. Newer building codes are becoming more stringent and require Resilient, Durable Structures to be designed and built. The AEC community is looking for HPBEs that meet the new codes that demand resiliency and durability. SIPs are one of the most tested, strongest, and durable HPBE systems that are code recognized and can be constructed simply, quickly, and cost-effectively to achieve structures that are highly resilient and durable, while bringing maximum energy conservation and occupant comfort. And, when a SIP structure is built and cladded against moisture to the manufacturer's specifications, the SIPs HPBE requires no maintenance.
When you think of Resiliency and Durability, think SIPs!
Mike Tobin,
Technical Director
LEARN MORE
Related Articles
LEED-certified buildings save about 25% in energy consumption. SIPS buildings deliver turnkey LEED basic certification with..
Our SIP panels offer higher R-values, contributing to increased energy efficiency, lower heating and cooling costs, and..
Premier SIPS are the first to test panels for structural loads in seismic zones per the ICC criteria and has achieved the..
Find Your Local Rep
As the oldest manufacturer in the SIPs industry, Premier's SIP system is the proven prefabricated building envelope framing system for your next commercial or residential structure. Faster, stronger, and greener than outdated lumber framing methods, SIPs are the future of framing. Join the other thousands of structures built with SIPs, and contact the expert in your local region to get started.