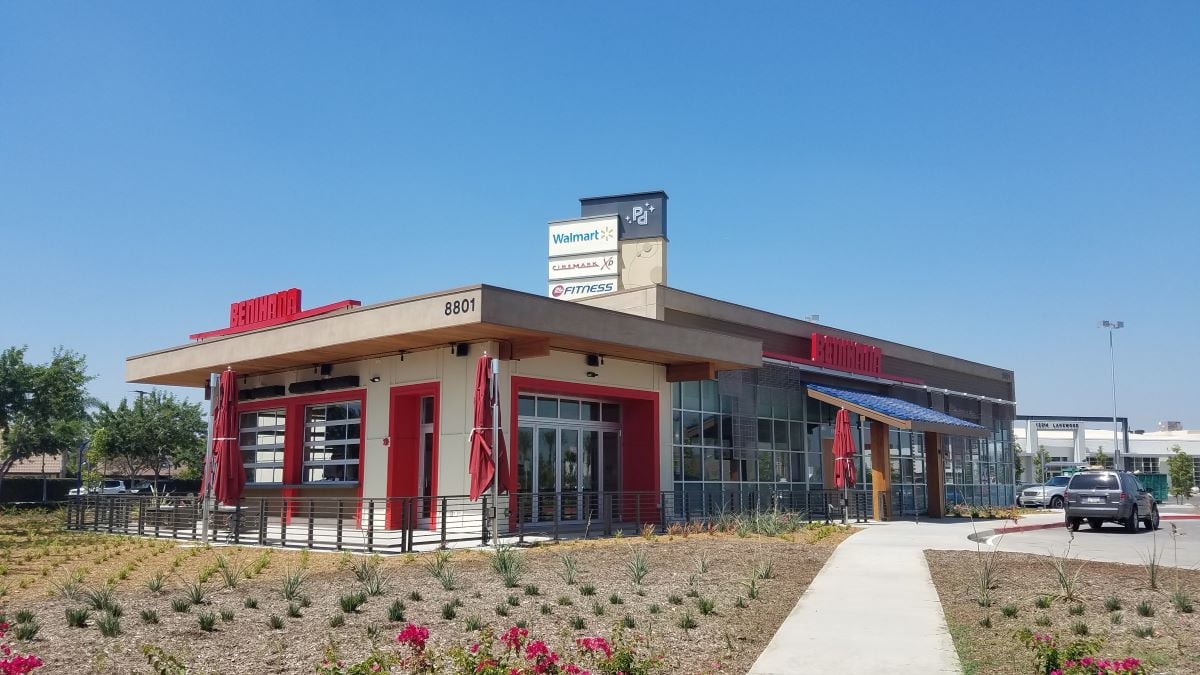 Benihana, Downey, CA
California
Project Type Commercial | Restaurant
Year Completed 2016
Project Size 9000 sq ft
SIPS Used 10" SIP Roof & 8" SIP Walls
Architect IDA, Inc. (Innovation and Design in Architecture)
Contractor Shawmut Construction
Project Overview
This 9,000 sf building with rigorous building requirements in Los Angeles County needed a fast install time. Both to adhere to local regulations and to get the business operational as fast as possible. With a crew of 7, and a crane the entire structure (roof, walls, with incorporated insulation, sheathing and WRB) were installed in 11 days. The structure took 13 days for total dry in.
The strength of SIPs is impressive and allowed this structure to have huge spans with minimal support members. Pre-planning between the Design Team and Premier, enabled the Structural Engineer to take full advantage of Premier's load and spanning capabilities. As a result the Engineer's was able to significantly reducing the amount of steel and other structural elements required to help push through L.A.'s rigid code/permitting/inspection process.
In addition to construction speed, the owners are experiencing significant reduction in operating costs. A benefit in hot Southern California summers when A/C runs on high.
For patrons, SIPS also offer healthier interior air quality. The large panels have few joints, and they are sealed according to tested and third party verified details. This tight building envelope reduces the amount of outdoor pollutants that may otherwise sneak through joints and cracks of traditional structures.
All in all, this tasty dining facility, earns a huge win for speed of construction, operational savings, and helping to reduce the business' carbon footprint by using less energy for heating and cooling.
Find Your Local Rep
As the oldest manufacturer in the SIPs industry, Premier's SIP system is the proven prefabricated building envelope framing system for your next commercial or residential structure. Faster, stronger, and greener than outdated lumber framing methods, SIPs are the future of framing. Join the other thousands of structures built with SIPs, and contact the expert in your local region to get started.