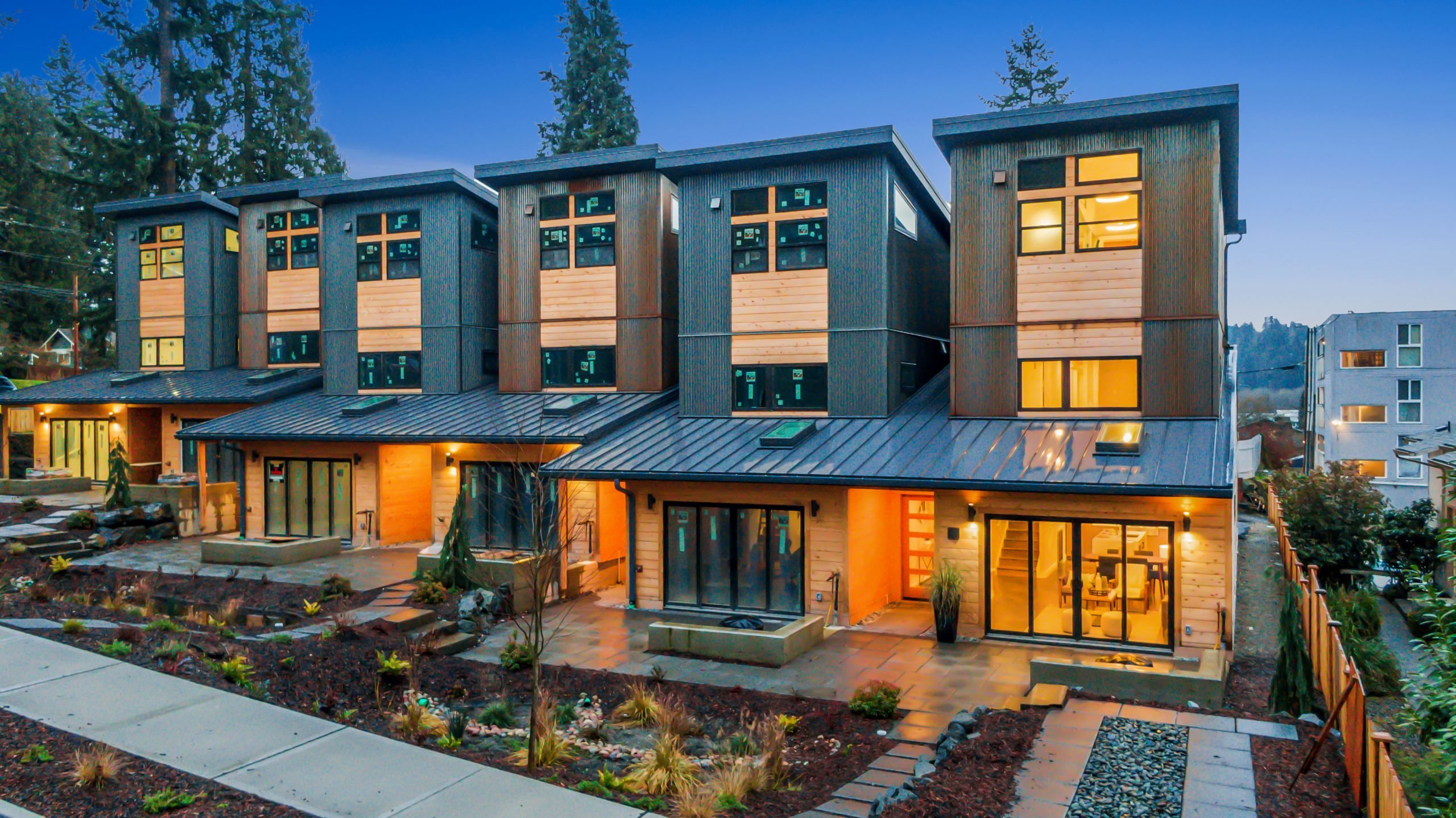 Award winner
Moon Townhomes, WA
Washington
Project Type Commercial | Multi-Family
Year Completed 2016
Project Size 3000 sq ft
Environmental Certifications Net Zero/Zero Energy Ready
Project Overview
Moon Town Homes
Build Type: Multifamily
Built By: Moon Construction of Lynwood, WA
Designed by: Douglas Landsem Architect of Bellingham, WA
Thanks to the speed of construction and high-performance requirements, Premier SIPS were selected for this townhome build in Washington State. Not only was this important when considering costs tied to construction, but with the inclement weather the Pacific Northwest is so well-known for, it was nice to enjoy the conditioned space sooner rather than later.
A Blower Door test was completed but results were not available at the time of this post.
Other:
Met State Energy Standards
Mini-split and In-floor heating combination
Energy-efficient windows
Low water use landscaping
Designed to provide privacy in upper floors through soundproofing in separating walls
Lots of windows added natural lighting throughout
Find Your Local Rep
As the oldest manufacturer in the SIPs industry, Premier's SIP system is the proven prefabricated building envelope framing system for your next commercial or residential structure. Faster, stronger, and greener than outdated lumber framing methods, SIPs are the future of framing. Join the other thousands of structures built with SIPs, and contact the expert in your local region to get started.