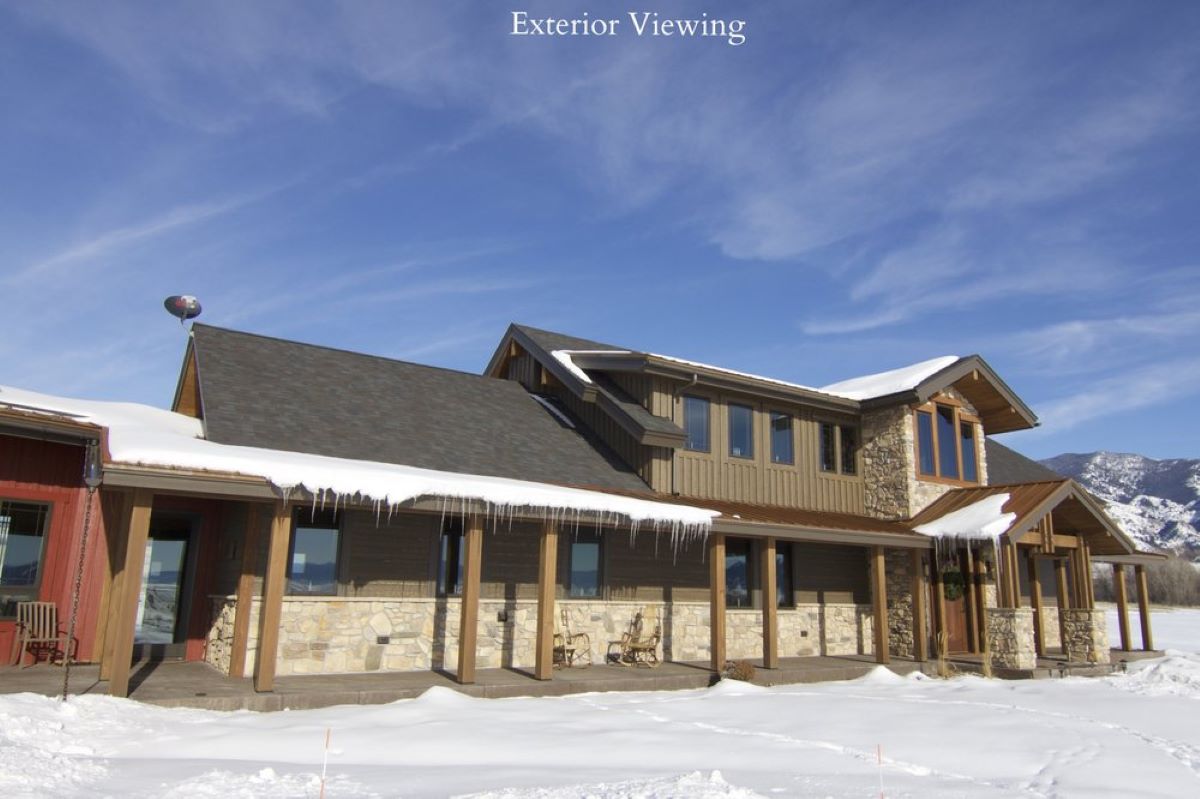 Bridger View Ranch
Montana
Project Type Residential | Single Family < 3000 sf
Year Completed 2016
Project Size 6000 sq ft
SIPS Used 6" Walls & 10" Roof
Sustainable Features Premier SIPS, Prepped for solar panel installation
Architect FORMation ARchitecture
Contractor Joe Rob Custom Homes
Project Overview
Bridger View Ranch
Bridger View Ranch is a beautiful western-style home featuring an amazing view of Ross Peak in the Gallatin Valley of Montana. Built with Premier SIPS, it features both efficient construction and efficient energy usage. Above the garage is a bed and breakfast as well as a separate greenhouse to the west of the main home. The owner has created their own webpage where you can view the details of the construction process here
http://formationarchitecture.com/the-reese-creek-home
.
Why SIPS?: The ability to emphasize the quality of the building envelope and the speed of construction provided a sense of confidence in the early meetings with the clients. The architect was very satisfied with the support received from the suppliers and SIP engineers which added efficiency to the architect's design schedule.
Benefits of SIPS:
Almost no waste of panel material because of factory-installed lumber package and custom-cut panels. This helped save time, money, and effort.
Fast installed time despite weather challenges and holidays.
Innovative Design: The design was devised to order a sequence of spaces and end up at an amazing view of the Bridger Mountain Range.
Energy-Saving Matierials/Energy-Efficient Products Used:
LED Lighting
Solar Tubers
Fully insulated crawl space
Insulation under slap areas
Energy-Efficient fiberglass windows
Day-lighting
Radiant heat throughout
Ground source heat pumps
Building orientation to gain the most benefit from sun and views.
Prepped for Solar
Whole house fan for cost-effective summer cooling
Client Comments:
"The use of Premier Panels is an easy way to have an unlimited expression of creativity throughout the design process. Our clients and contractors love that the fact much of the build process takes place at the SIPs factory making onsite assembly and "close-in" to be completed quickly. The incredible customer service that Premiere provides is what sets them apart in this industry. The sales and engineering crew at Premiere are important members of our team - helping us to provide unique design, quality, energy-efficient and cost-effective construction for our clients." - Craig Bergstedt, FORMation ARchitecture
Find Your Local Rep
As the oldest manufacturer in the SIPs industry, Premier's SIP system is the proven prefabricated building envelope framing system for your next commercial or residential structure. Faster, stronger, and greener than outdated lumber framing methods, SIPs are the future of framing. Join the other thousands of structures built with SIPs, and contact the expert in your local region to get started.