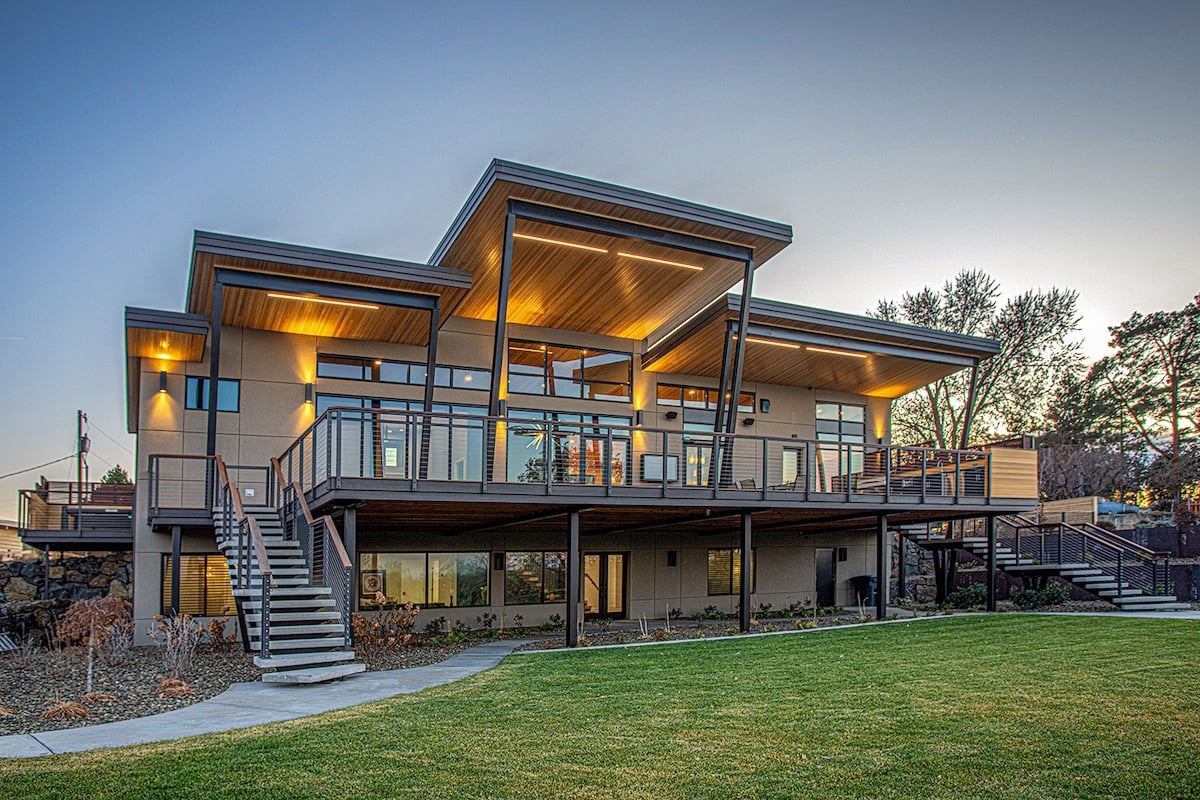 Award winner
Richland Modern Custom
Washington
Project Type Residential | Single Family < 3000 sf
Year Completed 2019
Project Size 4836 sq ft
SIPS Used 12" EPS Roof
Sustainable Features Premier SIPS
Environmental Certifications Net Zero/Zero Energy Ready
Awards 2020 BEA Winner Rennovation High Performance
Architect Terence L. Thornhill Architect
Contractor EliteCND
Project Overview
Richland Modern Custom
End Use: Private Residence
Why SIPs?: Speed of construction & high-performance requirements.
Benefits of SIPs: High-Performance Construction.
HVAC: Air to Air Heat Pump
Energy-Efficient Materials/Products/Design Features:
NPE Tankless Water Heater NPE-240 - 199,900 to 19,900 BTUh Gas Input Ranges -
Efficiency Rante .96, Flow Rate 35 Degrees Temp Rise F 11.2 GPM/45 Degrees Temp Rise 5.6 GPM/67
Degrees Temp Rise 5.6 GPM, NPE-24 -
11.2 GPM Hot Water Flow Rate Capacity/ LED Lights
Find Your Local Rep
As the oldest manufacturer in the SIPs industry, Premier's SIP system is the proven prefabricated building envelope framing system for your next commercial or residential structure. Faster, stronger, and greener than outdated lumber framing methods, SIPs are the future of framing. Join the other thousands of structures built with SIPs, and contact the expert in your local region to get started.