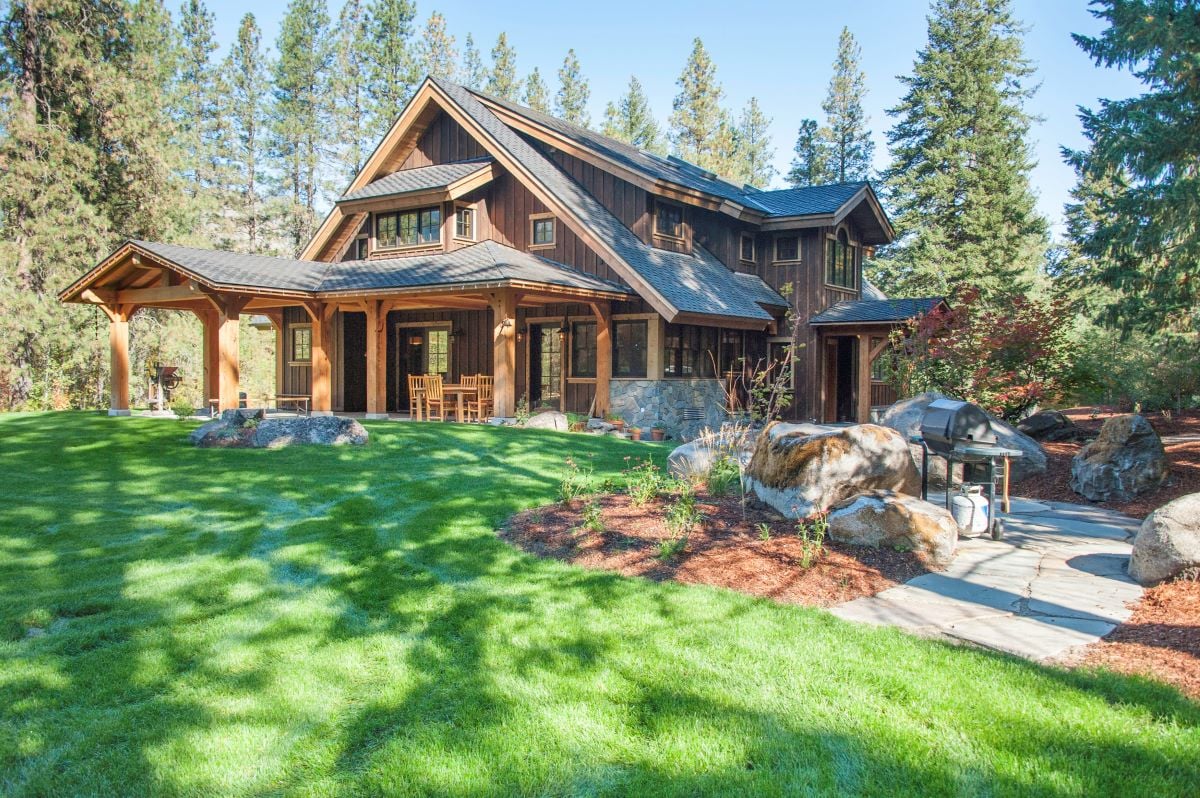 Copper Notch Lodge
Washington
Project Type Residential | Single Family < 3000 sf
Year Completed 2017
Project Size 4654 sq ft
SIPS Used 12" GPS Platinum SIPS 6,656 S/F
Sustainable Features Premier SIPS
Architect Studio Meng Strazzara
Contractor Borealis Builders
Project Overview
Copper Notch Lodge
When your home is destroyed by a forest fire, what do you do? You rebuild with Premier SIPS! And that's exactly what one set of homeowners decided to do. This beautiful lodge-like structure was to replace a 5-bedroom residence lost to fire. With the weather a big key in the Pacific Northwest Cascade Mountain range, time was of the essence.
Benefits of Premier SIPs:
Energy-efficiency
Healthy indoor quality (Family had sensitivities to various building products so they hired a professional indoor air quality expert to help select building products)
Speed of construction
Fire resistant properties
Innovative Desgin Elements:
Being in a Seismic zone D, heavy snowfall area made total roof loads critical - especially given the rebuild of existing roof overhangs and double cantilever eave/rake overhangs. Simple engineering allowed large panels to carry the load for the full large roof without an extensive truss system.
Certifications:
Indoor Air Quality certification. Additionally, they consulted German Ph.D. Chemist (international expert on SVOCs) about strategies for sealing the underside of the SIPS roof without any toxicities.
Energy-Efficient Products:
Premier SIPS
3M vapor barrier
PBS Zero VOC SIP mastic
Find Your Local Rep
As the oldest manufacturer in the SIPs industry, Premier's SIP system is the proven prefabricated building envelope framing system for your next commercial or residential structure. Faster, stronger, and greener than outdated lumber framing methods, SIPs are the future of framing. Join the other thousands of structures built with SIPs, and contact the expert in your local region to get started.