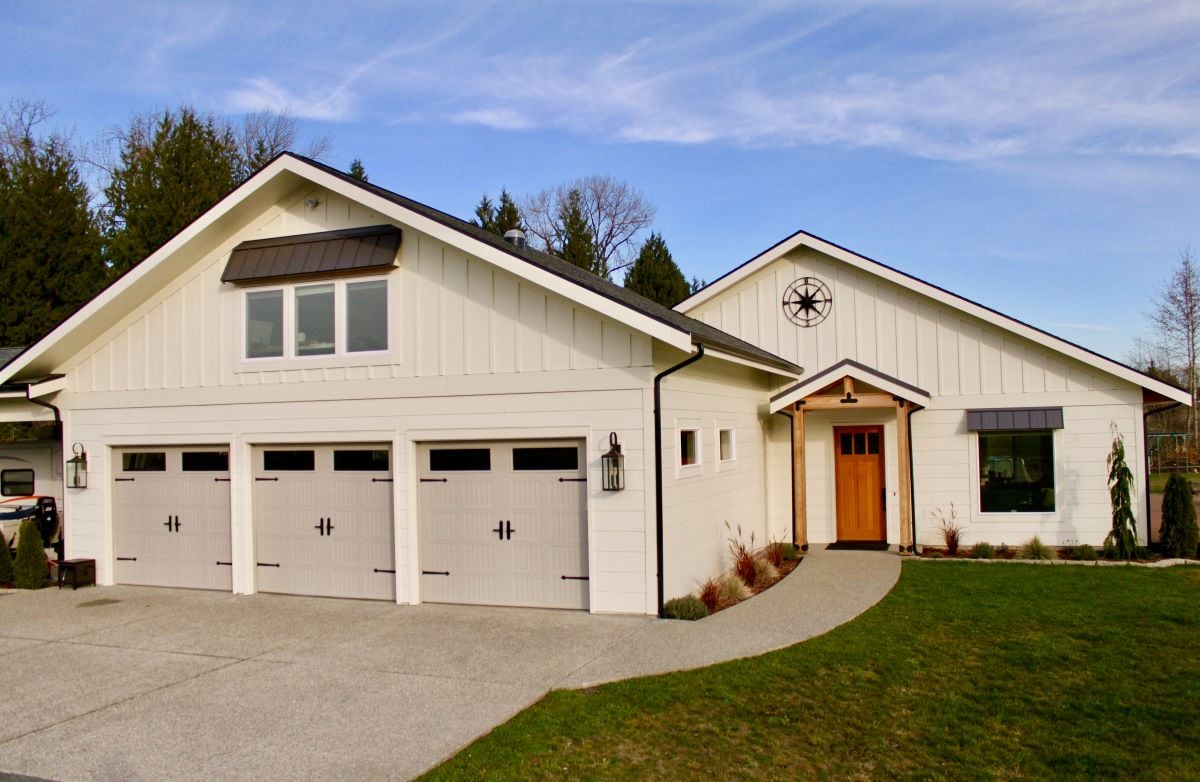 CVH Stanwood Modern
Washington
Project Type Residential | Single Family < 3000 sf
Year Completed 2021
Project Size 4728 sq ft
SIPS Used 6" GPS Walls/ 6" GPS Roof
Sustainable Features Premier SIPS, 5.9600 kW Photovoltaic System, Low VOC Paint, all KCMA certified cabinets
Environmental Certifications Net Zero/Zero Energy Ready
Architect Zero Energy Plans
Contractor Clifton View Homes
Project Overview
Clifton View Homes (CVH) Stanwood Modern
Why SIPs?: Speed of construction and high-performance requirements
Benefits of SIPs?: SIPs reduced our shell construction time in half and increased shell efficiency for energy cost savings.
Certifications: Energy Star
HVAC: Chiltrix heat pump to in-slab hydronic radiant for the main floor. A ceiling-mounted hydronic mini split unit for the second floor.
Energy-Saving Material / Energy-Efficient Productions or Design:
All Triple-pane Windows U-values from 0.17 to 0.21
All LED lighting
Solatubes
Full passive solar southern exposure of large 12' glass doors
Client Comments: "The first full year of solar production the annual energy cost was $13.73 for the whole year!"
Find Your Local Rep
As the oldest manufacturer in the SIPs industry, Premier's SIP system is the proven prefabricated building envelope framing system for your next commercial or residential structure. Faster, stronger, and greener than outdated lumber framing methods, SIPs are the future of framing. Join the other thousands of structures built with SIPs, and contact the expert in your local region to get started.