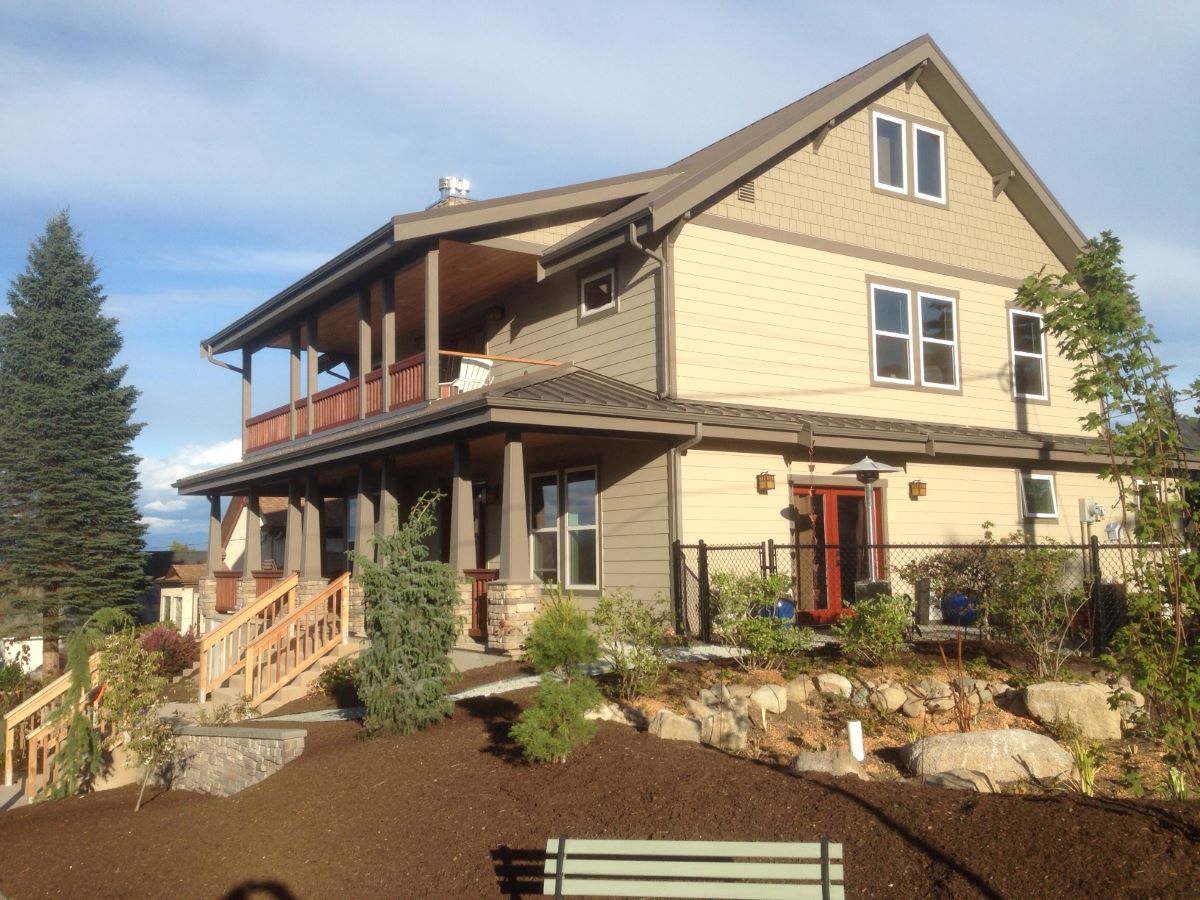 Award winner
CVH Anacortes Classic Zero Energy
Washington
Project Type Residential | Single Family < 3000 sf
Year Completed 2016
Project Size 3291 sq ft
SIPS Used 6" EPS Walls & 10" EPS Roof
Sustainable Features Besides Premier SIPS, all paints and finishes were low VOC or zero VOC, except for the acid-stained concrete floor in the kitchen and utility areas. A more durable and impervious finish was desired there. The landscaping included a rain garden for infiltration of storm water, and over 2,000 gallons of additional rainwater catchment and storage for irrigation of other landscaped areas.
Environmental Certifications Net Zero/Zero Energy Ready
Awards 2017 BEA First Place Overall & Winner Single Family Over 3000 S/F
Architect Zero-Energy Plans LLC
Contractor Clifton View Homes (CVH)
Project Overview
CVH Anacortes Classic Zero Energy
Why SIPS?:
SIPS construction is one of the primary keys to the success of Clifton View Homes, especially when it comes to designing and building Zero-Energy Homes. They are sought after for their skill and experience in using Premier SIPS to achieve outstanding energy efficiency. This single-family home with a mother-in-law suite on the accessible main level is a prime example.
Benefits of SIPS:
SIPS are the key to tight, energy-efficient construction, without the thermal bridging, and on-site labor issues required by conventional stick-framed construction. SIPS also allow the entire roof to be installed and dried in within a single day of work. This allows sub-contractors to work inside the home much sooner, advancing the schedule by weeks.
Innovative Design Elements:
Large open rooms on both floors with lots of large beams
Tall ceilings and craftsman style allowed for beams to be exposed
SIPs roof was engineered using I-joist splines to increase the spans, keeping the attic area open and usable as a hobby room
Attic window provides a spectacular view of the town and yacht basin
Certifications:
DOE Zero Energy Ready
Energy Star
EPA Indoor Air Plus
SICBA Built Green 5-Star
HERS Index: -19
Blower Door Test: .82 ACH50
HVAC:
The main floor is heated with a Daikin Altherma air-to-water heat pump and in-floor radiant heat. The Daikin Altherma also provides domestic hot water, at about 450% efficiency. The second floor and attic are mostly passively heated with the warm air rising from the lower level, but a small Daikin ductless heat pump was installed with a head in the master suite and another in the 2nd-floor office in case cooling was ever needed in the summer. These two ductless heads can also provide auxiliary heating if it is ever required.
Energy-Saving Materials/Energy-Efficient Products or Design Features:
Under-slab insulation is 4" of XPS foam (R-20)
Approximately 8KW of solar panels were installed on the south-facing roof, with room for more when the owners purchase an electric car.

Charging facilities were planned for in the electrical panel.

Windows are Vinyltek triple-glazed, triple-low-e with U-values between U.17 and U. 21 depending on the opening size and configuration
The Energy-Star appliance package included the dishwasher and a front-loading washing machine
All lighting is LED, and ceiling fans are Energy-Star listed
Client Comments:
"This project is a great example of how a very traditional craftsman-style home can be constructed using the latest materials and methods, at the same time achieving futuristic energy efficiencies. The HERS rating of -19 is the lowest we have achieved to date."
Find Your Local Rep
As the oldest manufacturer in the SIPs industry, Premier's SIP system is the proven prefabricated building envelope framing system for your next commercial or residential structure. Faster, stronger, and greener than outdated lumber framing methods, SIPs are the future of framing. Join the other thousands of structures built with SIPs, and contact the expert in your local region to get started.