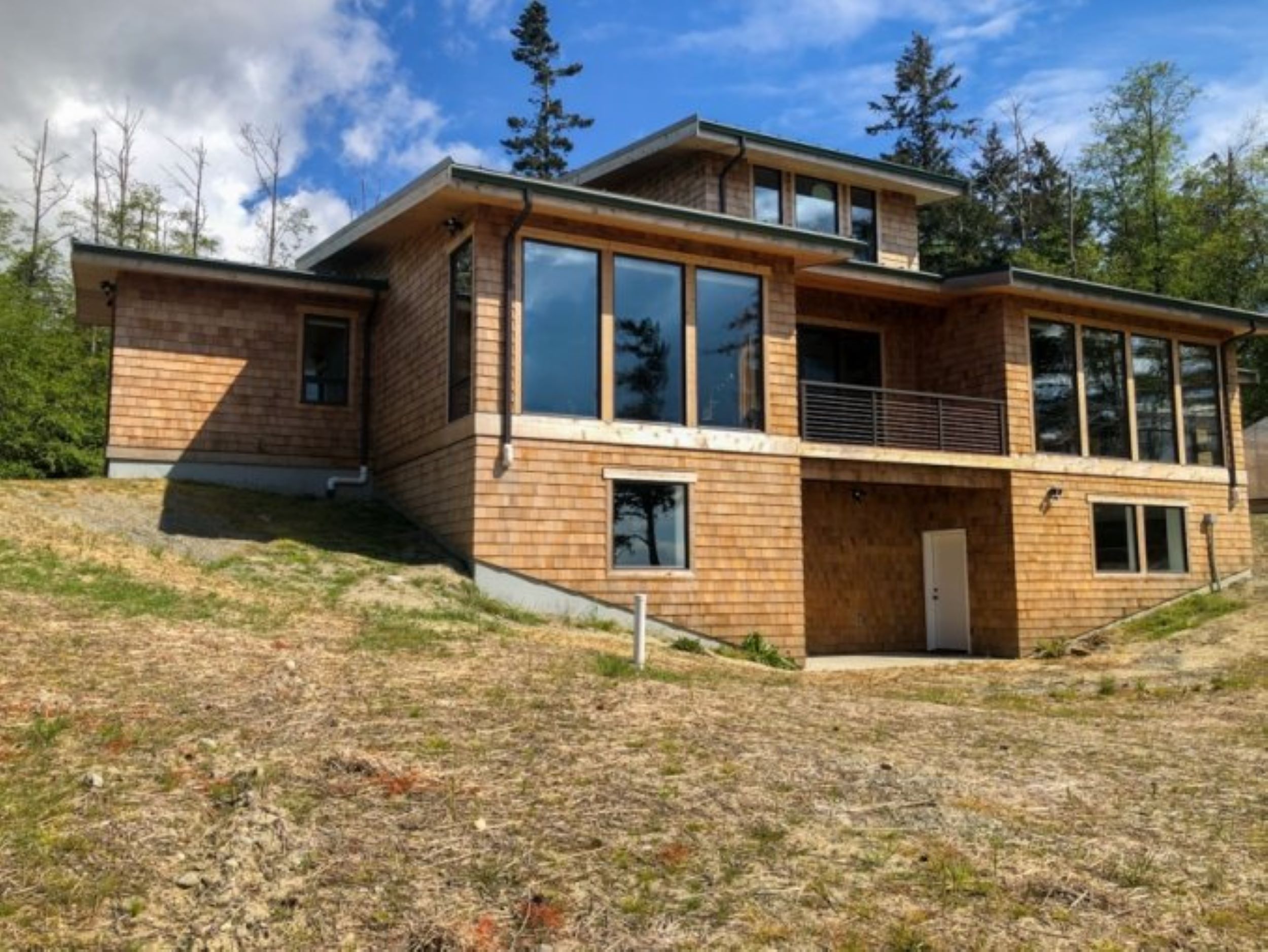 Award winner
Oak Harbor Zero Energy Home, Coupeville, WA
Washington
Project Type Residential | Single Family < 3000 sf
Year Completed 2021
Project Size 2240 sq ft
SIPS Used 10" GPS Roof & 6" GPS Walls
Sustainable Features Net-Zero, Positive Energy
Environmental Certifications Net Zero/Zero Energy Ready
Awards 2023 GreenBuilder Media Home of the year, 2022 DOE Housing Innovation Award Winner
Architect Zero Energy Plans
Contractor Clifton View Homes
Project Overview
This impressive Positive Energy project won the 2023 Green Builder Media Home of the Year! View the profile in GreenBuilder here (Page 30-33). As well as a DOE annual United States Housing Innovation Award. View the DOE award overview here.
View our blog with a full overview of the home's sustainability and accolades here.
"I did not know I could have all this … a home … more comfortable than my old one, all on one level, and use[s] less energy."
– Homeowners
Key Building Features:
Walls:

SIP walls, R-28 total: 6.5" graphite EPS, draining house wrap, cedar shingle siding.

Roof:

SIP shed roof, 10-1⁄4" R-46 graphite EPS SIPs, synthetic underlayment, steel roofing.

Attic:

Unvented vaulted ceilings, R-46 SIPs; small utility attic for exhaust fans.

Foundation:

Unheated basement, R-23 ICF walls, 4" R-20 XPS under basement slab. Floor joist cavities are filled with R-38 fiberglass batts and topped with 1-1⁄8" t&g floorply, house wrap slip sheet, and 3" concrete slab with in-floor radiant heat loops.

Windows:

Triple-pane, argon-filled, low-e3, vinyl frame, U=0.17, SHGC=0.34.

Air Sealing:

0.72 ACH50. SIP envelope, all joints sealed with caulk and tape.

Ventilation:

Range fan timed with 45-CFM fan on fresh air intake through MERV 19 filter.

HVAC:

Ground-source heat pump (3.0 COP) supplies hot water for radiant in-floor heat. Passive solar heating of floor slab through large south-facing windows with deep overhangs. Timed fans for night ventilation cooling in summer.

Hot Water:

Ground-source heat pump heats 50-gallon tank, COP 3.0.

Lighting:

100% LED, daylight sensors, windows set for optimal light, heat, venting.

Appliances:

ENERGY STAR refrigerator, dishwasher, ventilation fans.

Solar:

9.92 kW of solar panels and 27 kW battery storage installed.

Water Conservation:

EPA WaterSense-certified low-flow fixtures, compact plumbing. Rain-water collection with five 5,000-gallon tanks in basement for domestic and irrigation water.

Energy Management System:

PV system tracks production, use, and time-of-use rates.

Other:

100% ZERO VOC products. Two electric car chargers.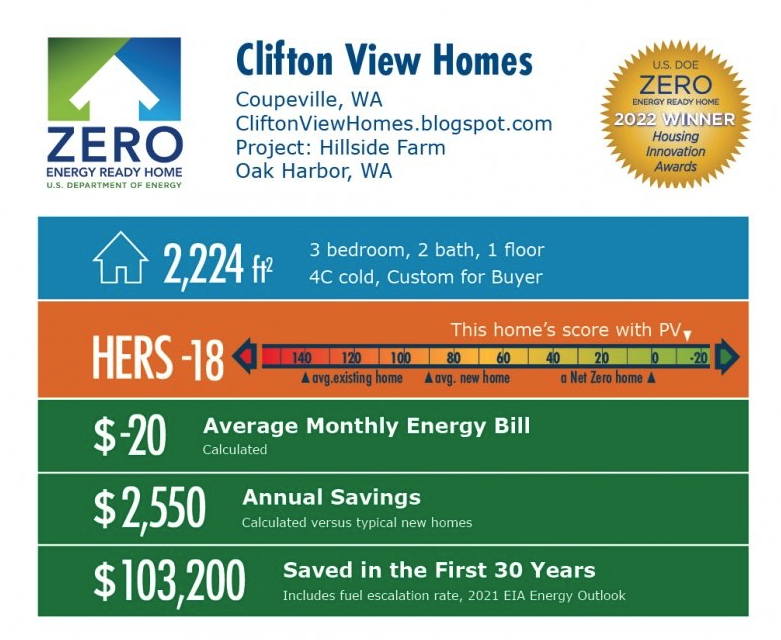 Find Your Local Rep
As the oldest manufacturer in the SIPs industry, Premier's SIP system is the proven prefabricated building envelope framing system for your next commercial or residential structure. Faster, stronger, and greener than outdated lumber framing methods, SIPs are the future of framing. Join the other thousands of structures built with SIPs, and contact the expert in your local region to get started.