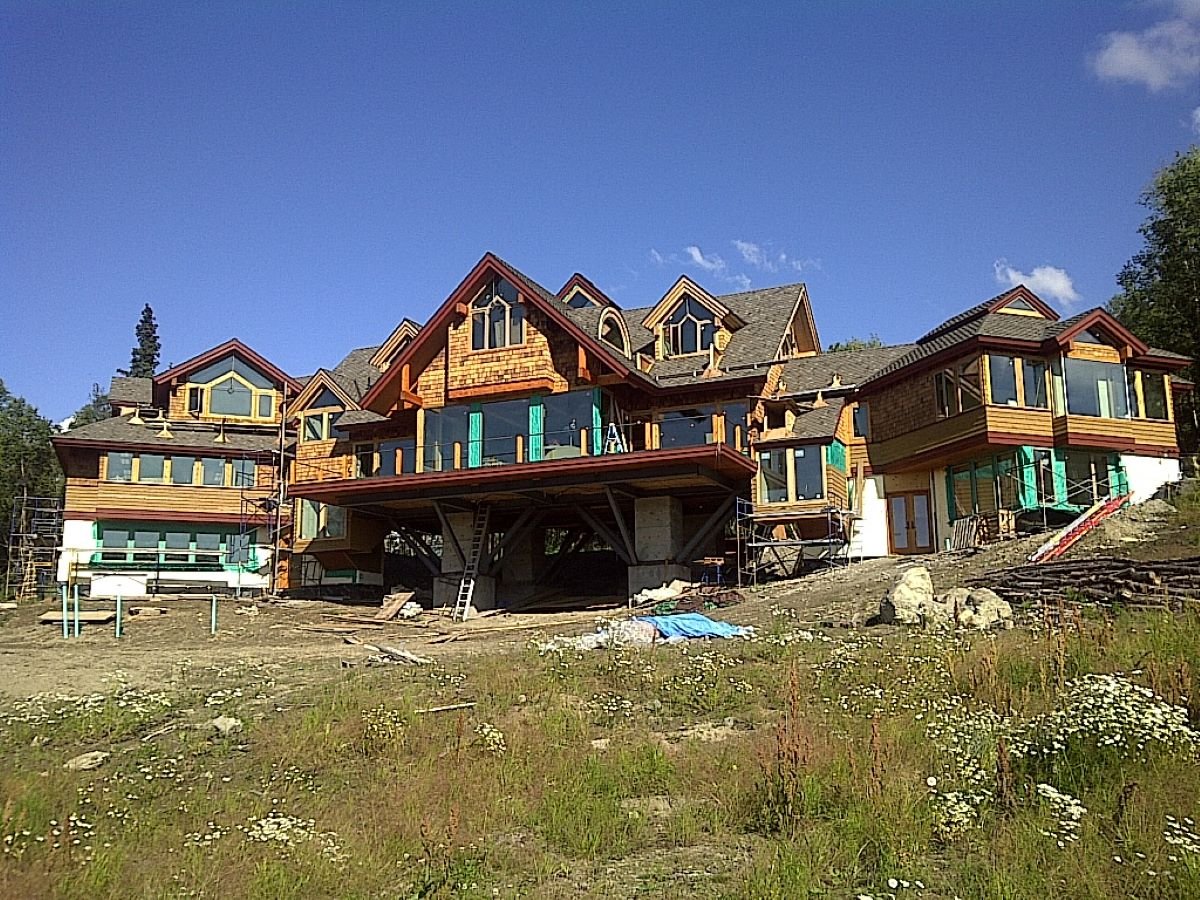 Anchorage Residence, AK
Alaksa
Project Type Residential | Single Family > 3000 sf
Project Overview
A stunning residence nestled into a private Alaskan paradise chose Premier SIPS in the design process. Construction projects in Alaska often are at the mercy of the transportation of building materials up to the far NW corner of the US, which means timing a limited amount of ocean barges precisely. As a result projects in Alaska often take a long time, so choosing a offsite construction system to ensure the building envelope was factory fabricated for quick install made perfect sense.
The panels were manufactured according to the home plans, and then shipped to the job site. Installation of the roof and walls was complete in a matter of days, rather than weeks.
Additional benefit of SIPS is the energy efficiency in the cold Alaskan winters. Where degrees are below freezing on a regular basis, many buildings have high heating bills to keep interior spaces warm. Premier SIPS, however, are approximately 60% more energy efficient than standard site-framed/2x6 lumber & fiberglass insulation which directly impacts the amount of energy needed to heat a building in the winter. This not only saves on energy costs, but also reduces the demands for carbon consumption. Choosing energy efficiency with Premier SIPS is a great way for this beautiful home to both create a comfortable space for the owner's family, and to help reduce green house gases that contribute to global warming.
Find Your Local Rep
As the oldest manufacturer in the SIPs industry, Premier's SIP system is the proven prefabricated building envelope framing system for your next commercial or residential structure. Faster, stronger, and greener than outdated lumber framing methods, SIPs are the future of framing. Join the other thousands of structures built with SIPs, and contact the expert in your local region to get started.