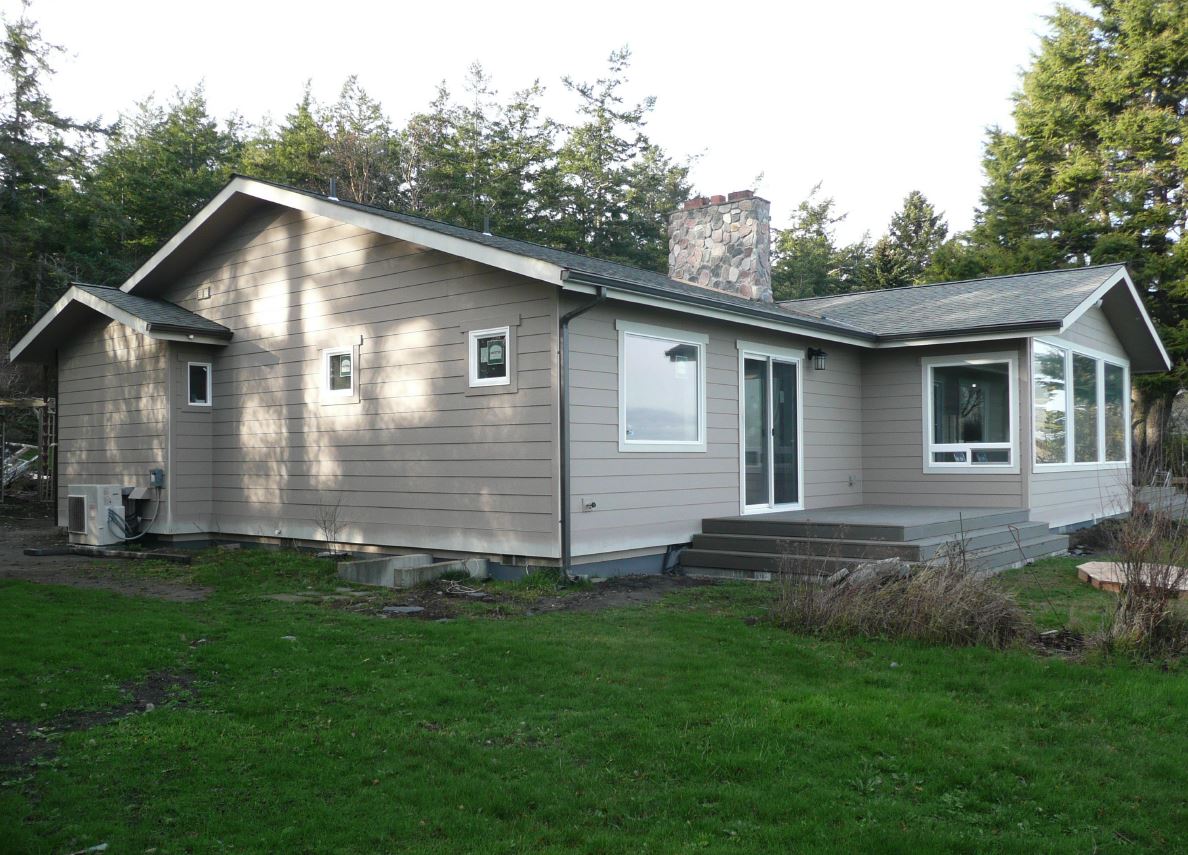 Award winner
Project Type Residential | Single Family > 3000 sf
Year Completed 2010
Project Size 2908 sq ft
SIPS Used 6" Walls
Sustainable Features The innovative use of Premier Insul-Lam panels achieved unprecedented energy savings at a far lower net cost than other means. Resulted in reduced heatig/cooking energy use by over 83.5%.
Environmental Certifications Energy Star Certified
Awards 2010 BEA Renovations
Architect Zero-Energy Plans LLC
Contractor Clifton View Homes
Project Overview
Clifton View Homes (CVH) Renovation
Why SIPS: CVH was the only company invited to participate in the design and construction of this project due to their extensive experience in energy efficiency and SIPs construction.
Certifications:
Five -Star rating in the SICBA Built Green Program
Gold Level HAHB Energy Value Housing Award for 2010
Other
HERS Rating 74
Premier Insul-Lam panels were used for air-sealing, and insulation on exterior walls.
CVH replaced some walls entirely with SIPS.
Upgraded to low-e vinyl windows.
Replaced furnace with ductless mini-split heat pumps
Air-sealed the floor and ceiling.
Added new raised heel trusses to allow a fully insulated ceiling structure all the way to the outside edge of the wall plates
Added over 600 SF of conditioned living area
Reduced energy use by 83.5%.
Find Your Local Rep
As the oldest manufacturer in the SIPs industry, Premier's SIP system is the proven prefabricated building envelope framing system for your next commercial or residential structure. Faster, stronger, and greener than outdated lumber framing methods, SIPs are the future of framing. Join the other thousands of structures built with SIPs, and contact the expert in your local region to get started.