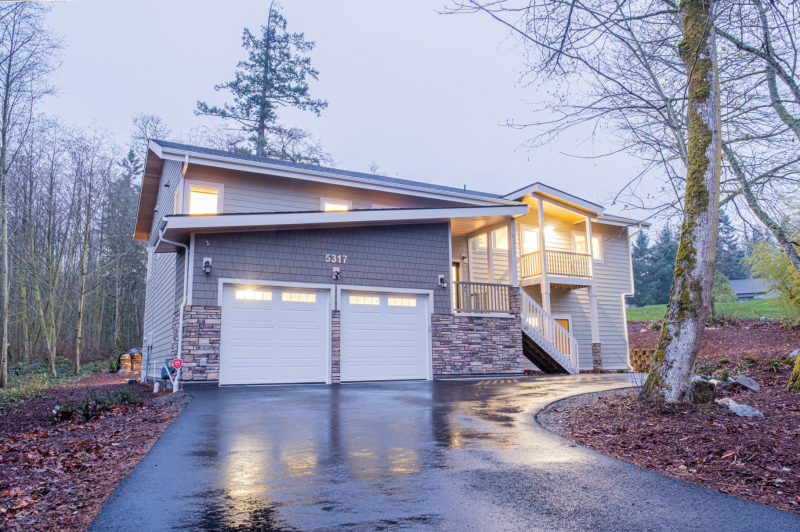 Award winner
TC Legend Semiahmoo Net Positive
Washington
Project Type Residential | Single Family > 3000 sf
Year Completed 2019
Project Size 1861 sq ft
SIPS Used 6" GPS Walls & 10" GPS Roof
Sustainable Features Premier SIPS,
Environmental Certifications Net Zero/Zero Energy Ready
Awards 2020 BEA High Performance Winner Homes Under 3K S/F
Architect Zero-Energy Plans
Contractor TC Legend Homes
Project Overview
TC Legend Semiahmoo Net Positive
End Use: Private Residence
Why SIPs?:
"

Our clients were seeking a net zero home - one that would produce at least as much energy as it would consume. SIPs were the logical choice for creating the highly insulated, air-tight envelope needed to achieve net zero in the Pacific Northwest. SIPs always make for a more efficient build, in terms of saving time on labor during construction and saving energy for the client, once the home is ready to occupy."
Certifications:
Energy Star Certified
US DOE Zero-Energy Ready Home
US EPA Indoor-Air-Plus
HERS Index: -3
Blower Door Test: 0.35 ACH 50
Energy Use in Intensity in kBty/ft2: 0.374
Other:
A Tatami room, bringing an element of the Far East into this otherwise Western-style home. This will serve as a simple gathering space or a place for meditation.
An elevator to facilitate aging-in-place
A simple rectangular design to minimize exposed surface area
Orientation and window placement to optimize active and passive solar
Slab on grade with 4" foam under-slab insulation
Insulated concrete forms
Triple-pane windows
High-efficiency air-source mini-split heat pumps (5 heads) for heating/cooling
High-efficiency heat pump hot water heater
HERS rating of - 3 (positive energy, more than it uses)
Air leakage blower door test rating of 0.35
Find Your Local Rep
As the oldest manufacturer in the SIPs industry, Premier's SIP system is the proven prefabricated building envelope framing system for your next commercial or residential structure. Faster, stronger, and greener than outdated lumber framing methods, SIPs are the future of framing. Join the other thousands of structures built with SIPs, and contact the expert in your local region to get started.