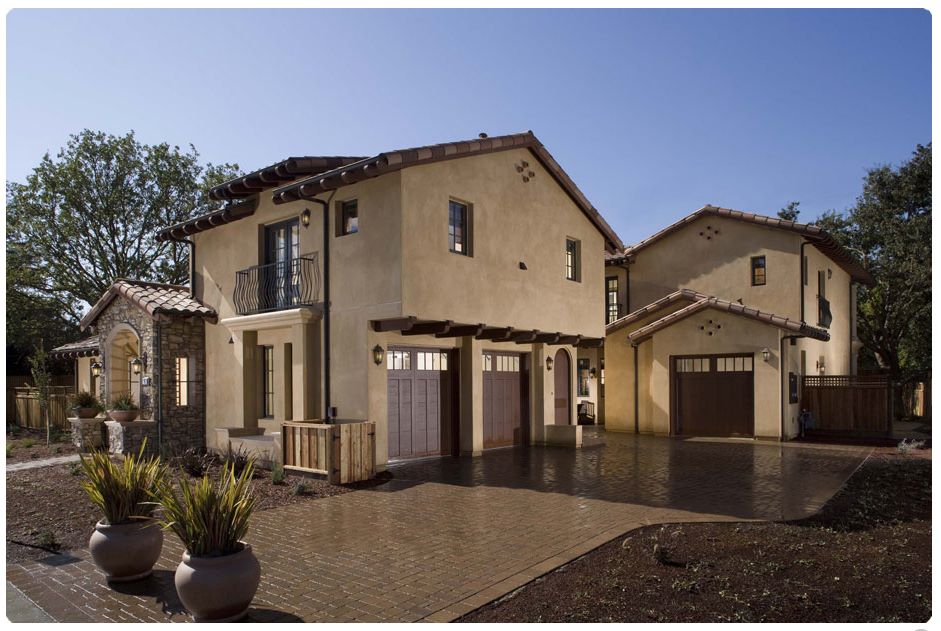 Award winner
Clarum Cypress
California
Project Type Residential | Single Family > 3000 sf
Year Completed 2010
Project Size 2612 sq ft
SIPS Used 6" EPS Walls & 12" EPS Roof, Insulated Concrete Slab, HRV with 85% Heat Recapture, Clerestory Windows, Photovoltaic Panels and Solar-heated Water
Sustainable Features Premier SIPS for walls & roof,
Environmental Certifications Net Zero/Zero Energy Ready
Awards 2011 BEA Runner Up Single Family Under 3000 S/F
Architect Environmental Innovations in Desgin
Contractor Clarum Homes
Project Overview
Clarum Cypress Grove
This project was built using Passive House Standards and is Net-Zero Energy Ready. Clarum takes pride in its innovative construction technologies and especially for high energy-efficient, healthy indoor air, comfortable living spaces, and much lower energy bills. Clarum is known for demonstrating what is possible with energy-efficient construction and how it can be successfully applied to a range of home types.
Clarum has used Premier Structural Insulated Panels (SIPs) in many of its homes to create high-performance building envelopes. With SIPs, it is much easier to reduce air leaks than with stick framing, since the panels are produced in a controlled setting and arrive at the job site in large, ready-to-install sections. The panels also have continuous insulation across their height, width, and depth, along with fewer thermal bridges. The result is up to a 60 percent reduction in heating and cooling costs, plus healthier indoor air from sealing out dust, pollen, and other irritants.
SIPs from Premier Building Systems figure prominently in Clarum's two new developments. One custom home is under construction at The Enclave at Cypress Grove on the Monterey Peninsula at the Bayonet and Black Horse golf courses where 30 custom homes are planned. One custom home in Menlo Park will be built to stringent Passive House standards. Both projects were designed by architect Stuart Welte of Environmental Innovations in Design in Corte Madera and exceeded the CALGreen standards by a wide margin.
The Cypress Grove homes use SIP walls and roofs and are designed to be 50 percent to 60 percent more energy efficient than Title 24 requirements. These are custom homes but demonstrate that high energy efficiency can be achieved without taking extreme measures. Clarum plans to take the lessons learned from previous SIP projects and these homes and extend them into the production home environment.
Other:
Home is performance-based rather than prescriptive
An air-tight building shell with less than 0.6 air changes per hour at 50-pascal pressure Door Blower Test
Annual heating requirements less than 15 kWh/sq m/year (4.75 kBtu/sf/year)
Primary energy uses less than 120 kWh/sq m/year (38.1 kBtu/sf/year)
The wall system provides a complete thermal envelope with no breaks
Photovoltaic panels and solar heating
A Heat Recovery Ventilator will recapture about 85 percent of indoor heat while providing fresh air at a rate of about 200 cfm and nine air changes per day.
Client comments: "The solution to achieving high-energy-efficient homes exists right now. Premier SIPS are really just framing products used in conjunction with
typical stick framing techniques. Builders typically use them in the exterior envelope only, and install them using splines and plates of nominal lumber sizes. In California, interior walls and floors normally are typical wood framing."
"Because SIPs work in conjunction with established wood framing techniques, it takes very little training for experienced crews to master SIP installation. With wood prices down from years past, SIPs are slightly more expensive compared to stick framing. However, this small increase in cost is only involving the exterior envelope. The immediate and long-term energy savings more than offset this cost difference for homeowners."
"From a builder's perspective, SIPs also install faster, helping reduce project cycle time and associated financing costs. Clarum, for example, anticipates being able to dry in the Menlo Park Passive Home in only three weeks, helping save one month on the overall construction schedule. The bottom line is that energy-efficient, durable construction doesn't have to break the bank and there are an increasing number of project examples to learn from."


Find Your Local Rep
As the oldest manufacturer in the SIPs industry, Premier's SIP system is the proven prefabricated building envelope framing system for your next commercial or residential structure. Faster, stronger, and greener than outdated lumber framing methods, SIPs are the future of framing. Join the other thousands of structures built with SIPs, and contact the expert in your local region to get started.