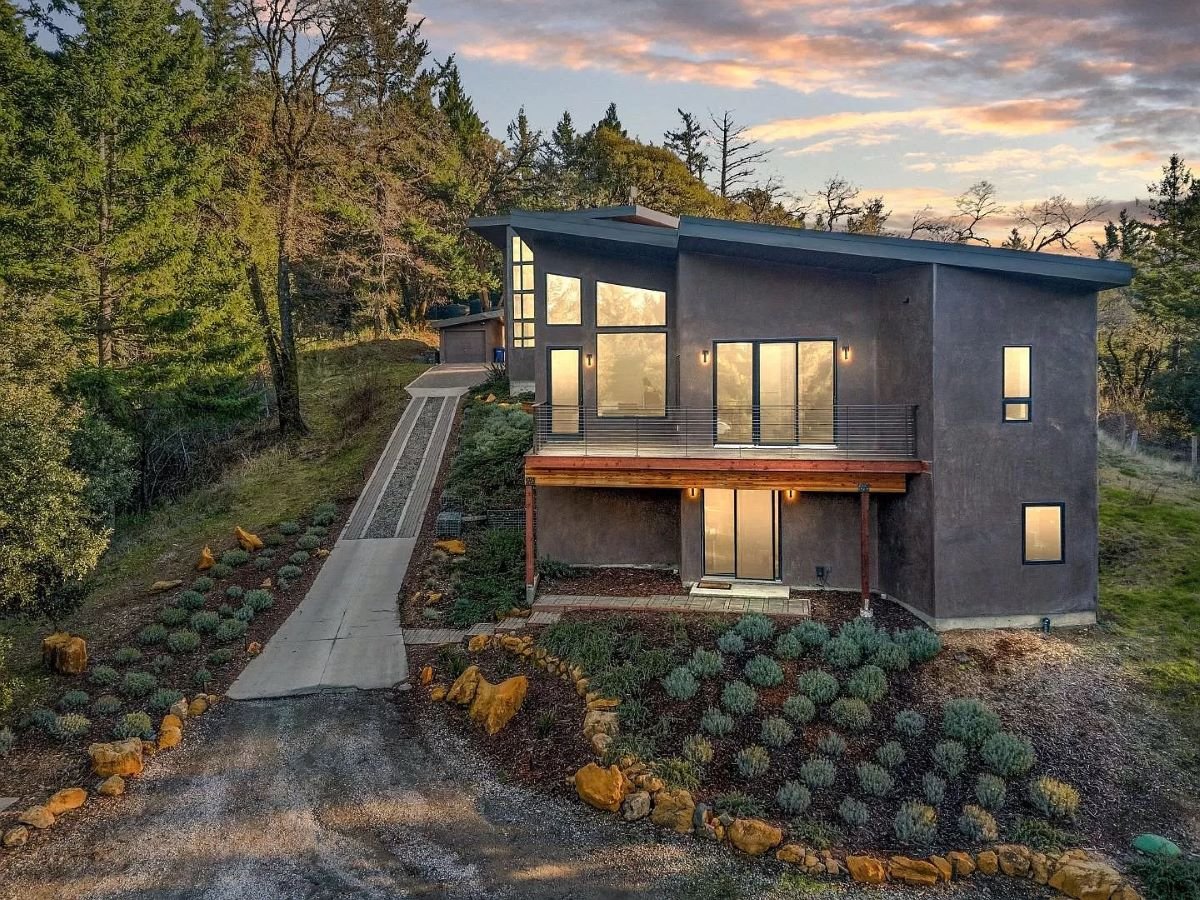 Award winner
Los Gatos Modern Custom Home, CA
California
Project Type Residential | Single Family > 3000 sf
Year Completed 2021
Project Size 5111 sq ft
SIPS Used 6" EPS Walls / 10" EPS Floor / 12" EPS Roof
Sustainable Features All building materials exceeded Title 24 for California and Cal-Green
Environmental Certifications Net Zero/Zero Energy Ready
Awards BEA Classic Residential Over 3K SF
Architect Arcadia Architecture
Contractor Shell Building Systems
Project Overview
Los Gatos Custom Modern
Build Type: Residential over 3K s/f
Why SIPs: Both the owner and architect contacted SBS and wanted to incorporate SIPs into the overall building project because of their efficiency, and cost savings.
Benefits of SIPs: This project was extremely difficult mostly because of the multiple angles of the walls, hardly any of the walls had a 90-degree angle. The home would have been quite costly building it conventionally because of the angles. Premier SIPs saved considerable time with labor and materials as every angle was figured in the shop drawings and manufactured. We also used one of the best SIP engineers in the business which was considerably helpful in keeping the cost down.
Innovative Design Elements: This project had multiple levels and the architect used unique angles to give the house a very contemporary look. The results are an award-winning project that has been featured in other architectural articles.
Certifications:
Exceeds California Title 24
Exceeds Cal-Green Requirements
Other:
HVAC downsized by 65% because of Premier SIPs
Designed to take advantage of the California sunshine
Natural landscape to reduce the need for watering
Low VOC finishes


Find Your Local Rep
As the oldest manufacturer in the SIPs industry, Premier's SIP system is the proven prefabricated building envelope framing system for your next commercial or residential structure. Faster, stronger, and greener than outdated lumber framing methods, SIPs are the future of framing. Join the other thousands of structures built with SIPs, and contact the expert in your local region to get started.