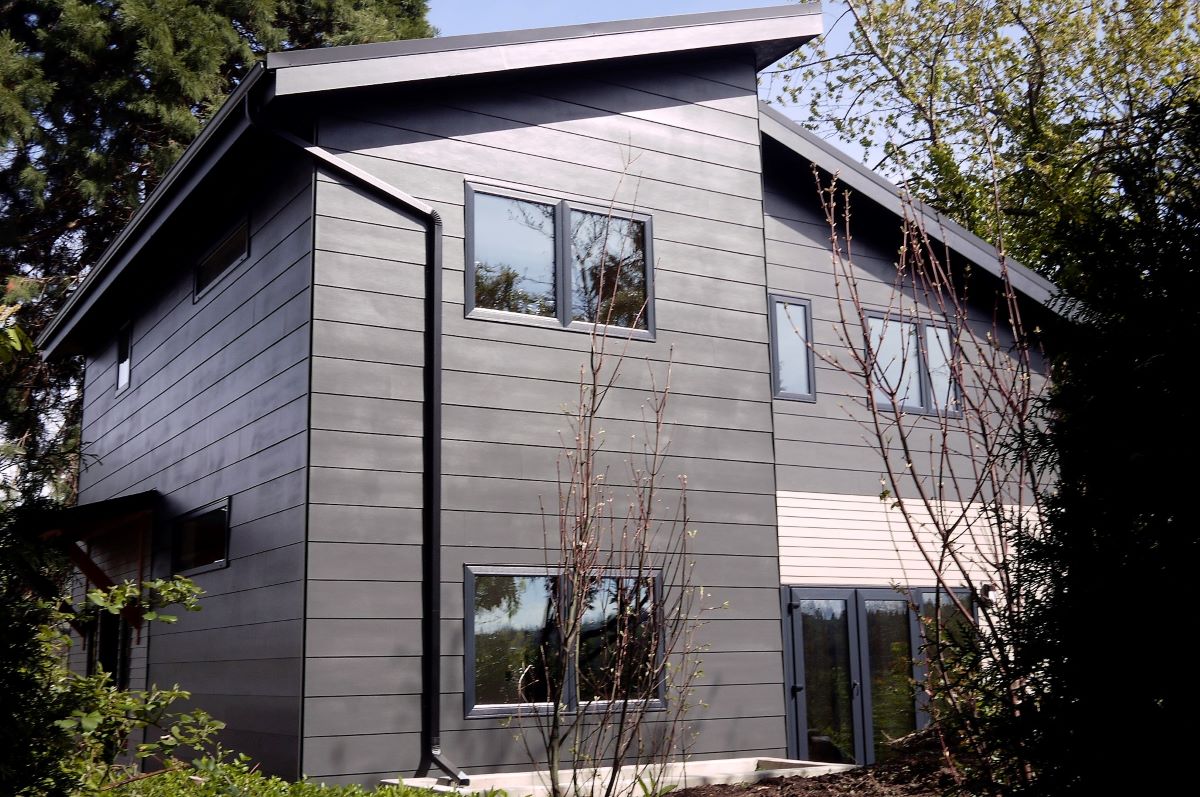 Award winner
TC Legend Beacon Hill Positive Energy
Washington
Project Type Residential | Single Family > 3000 sf
Year Completed 2018
Project Size 1949 sq ft
SIPS Used 6" GPS Walls & 10" GPS Roof
Sustainable Features Premier SIPS, VOC Free Interior Paint, Rainwater Retention System
Environmental Certifications Net Zero/Zero Energy Ready
Awards 2019 BEA Runner Up High Performance Residential Under 3K S/F
Architect TC Legend Homes
Contractor TC Legend Homes
Project Overview
TC Legend Homes Beacon Hill Positive Energy
End Use: Residential Single Family Positive Energy Home
Why SIPs?: TC Legend Homes was selected as the builder for this project. TCL coordinated all aspects of the project from design through construction and chose the best energy-efficient envelope to fit the homeowner's budget - much due in part to Premier SIPs!
Benefits of SIPs:
Install time is days, not weeks as with standard framing
Reduction of outside labor
Costs are less expansive overall for the options available on a net-zero/positive energy project
Energy savings are significant with an airtight structure and strategic HVAC/Solar System.
Innovative Design Elements: The entire project was engineered to both fit the homeowner's budget in the heart of Seattle and be as energy efficient as possible. This required planning from the start to ensure all systems were complimented and optimized. While there was considerable upfront planning to achieve high levels of energy efficiency (especially in the expensive Seattle region) on a budget, the construction process was optimized and all systems were pre-planned / installed quickly for reduced construction time.
Certifications:
Energy Star Certified New Home
Washington Built Green - Highest 5-Star Status
EPA Indoor AirPLUS Qualified Home
DOE Net Zero Energy Ready Home
HERS: 7
Blower Door Test: ACH 0.36 & 0.41 (two tests)
Energy Use: Estimated energy use annually: 6.2 MMBtu
HVAC System:
Air source heat pump, electric 3.5 COP
Ventilation: Balanced HRV 84 cfm, 34 watts
Thermostat: Programmable heating and cooling
Energy-Saving Materials/Energy-Efficient Products or Design Features:
Triple-Pane Windows, U-Value: 0.180, SHGC: 0.300
Solar Array
Under Slab Insulation, R-20 under & R-20 Edge Slab
Passive Solar Orientation
Water heating via heat pump w fan coil units/electric, 2.5 EF, 50 Gal
Radiant floor heat
Solar Panels: Yes, photovoltaics are estimated at an annual energy consumption of -22 MMBtu/yr (or -$842.00 for annual energy savings)
Additional Info:
GPS insulation core for increased efficiency.
Annual estimated energy cost for all operations is $370
Find Your Local Rep
As the oldest manufacturer in the SIPs industry, Premier's SIP system is the proven prefabricated building envelope framing system for your next commercial or residential structure. Faster, stronger, and greener than outdated lumber framing methods, SIPs are the future of framing. Join the other thousands of structures built with SIPs, and contact the expert in your local region to get started.