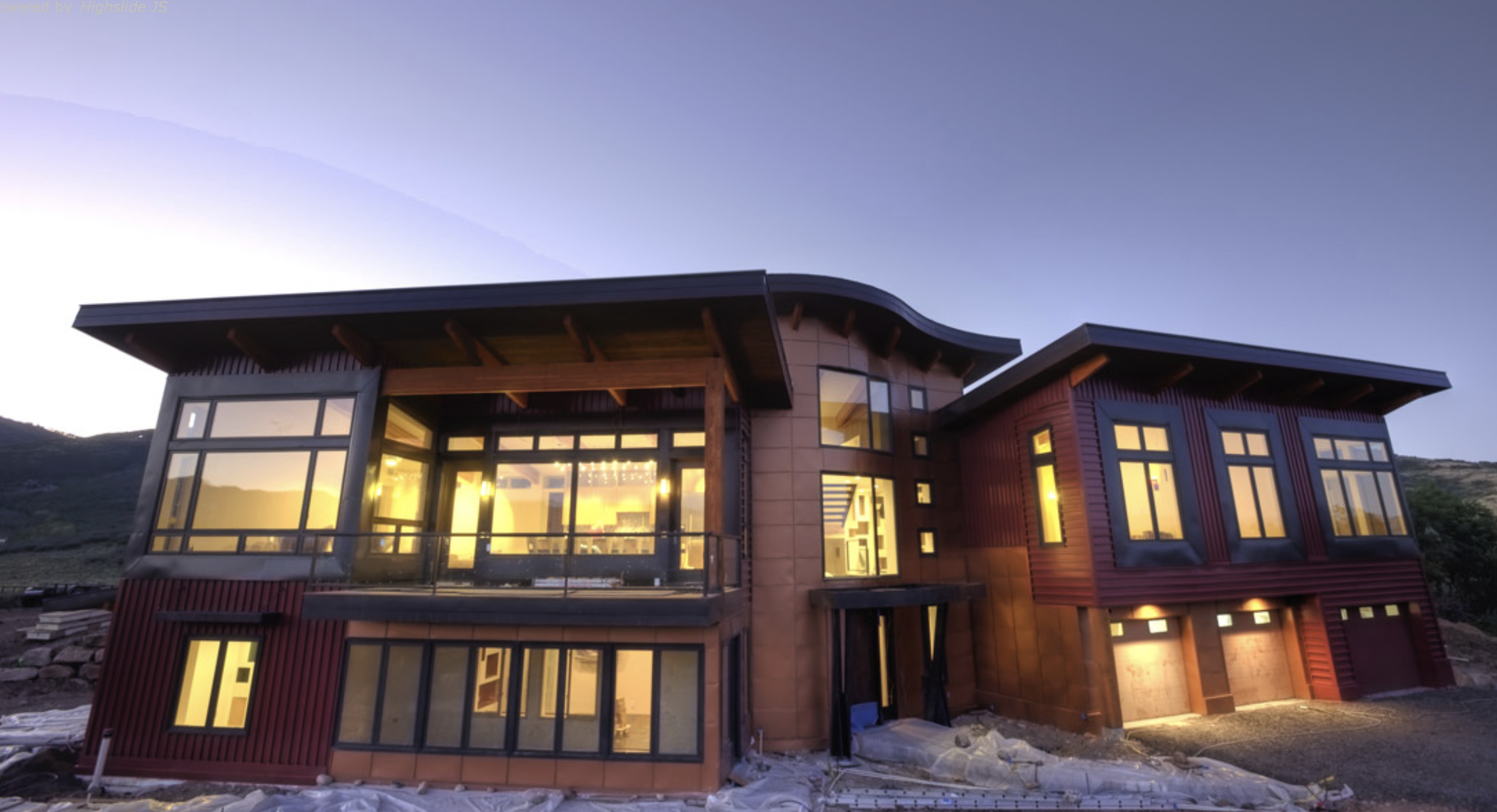 Award winner
Sun Gazing House - Park City
Utah
Project Type Residential | Single Family > 3000 sf
Year Completed 2010
Project Size 3700 sq ft
SIPS Used 12" EPS Wall & 12" EPS Roof with additional 4" EPS on walls & roof and an 8" EPS Foundation
Sustainable Features Premier SIPS walls, roof & foundation, quad-pane Serious Windows, HRV, Energy Star Appliances, LED lighting, radiant heating, interactive solar panels, photo-voltaic panels, underwater water tanks to store heat energy, heat recovery drains.
Environmental Certifications LEED/USGBC
Awards 2011 BEA Overall Winner and Winner Single Family over 3K S/F
Architect Lacroix Design
Contractor Tall Pines Construction
Project Overview
This net-zero, LEED Platinum project has been featured all over the world in such places as Green Builder Magazine and EcoHome Magazine. Green Builder gave it a Grand Award, NAHB gave it a Project of the Year Award, and USA Today featured it on This Week's Green House. It's also the first LEED Platinum home in Utah, built to Passive standards.
The owners researched and planned every detail of their custom-built home in Park City, Utah. The goal was to blend architecture, the terrain around them while utilizing the power, energy, and movement of the sun. This net-zero designed home, named "The Sungazing House" used endless energy efficient and environmental products; however, started with the use of Premier SIPs to meet the stringent airtight requirements of Passive House design standards.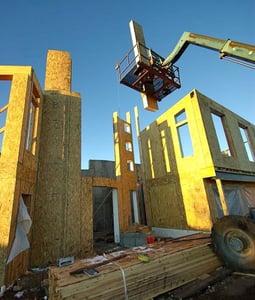 As the owners researched all framing options (conventional construction, ICFs, dry stacked masonry blocks, etc), they were directed to the Oak Ridge National Laboratory website for the intensive studies made on product performances. Once it was decided to build this home with SIPs, they decided to use 12 1/2-inch thick SIP wall panels and include an additional layer of 4" EPS on the roof. The wall panels deliver R45 (versus R13 that conventional construction delivers) and the roof at R60. Paired with with quadruple-glazed Serious windows and a 16-inch concrete wall with a custom phase-change was to increase the wall's thermal mass, the Premier SIPS building envelope delivered optimal airtight performance, with a finished blower door test measuring below 0.6 ACG at 50 pascals.
A few other benefits of choosing SIPs included, fast construction in stunning mountain climate where winter comes in fast there was a time frame that had to be met. The home was framed, insulated and sheathed in less than a week. Structural insulated panels are precut to floor plans in the factory to almost exact precision, and delivered to the jobsite ready to assemble. Materials are optimized and recycled in the factory and onsite waste is drastically reduced... so much for this home that they didn't even use one full dumpster for onsite construction waste, a cost and landfill savings to be proud of.
In addition to SIPs, the Sun Gazing House was designed and built to minimize the need for energy with site orientation, an HRV, Energy Star appliances, all LED lighting, a reflective roof, and thoughtful overhangs. 8" of EPS was placed on the ground before pouring the basement cement floor, radiant heating, interactive solar panels, photo-voltaic panels, quadruple pane windows, underwater water tanks to store heat energy, heat recovery drains with no moving parts, LED lights...and the list goes on and on.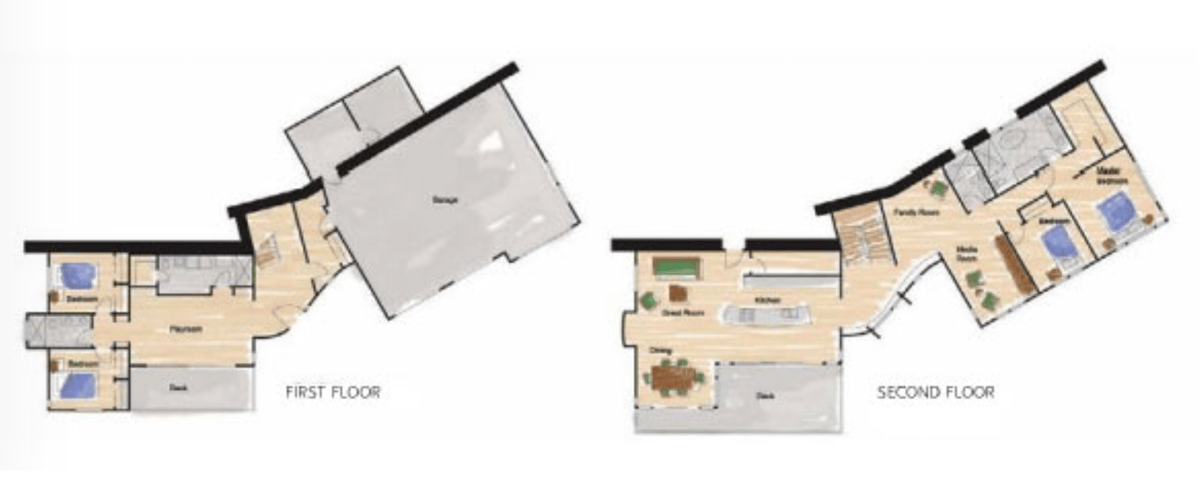 In fact, the ultra-efficient home is not a net user of electricity from the power grid. The energy efficient building envelope paired with renewable energy sources enables the home to generates enough energy to fully sustain itself. Space and water heating uses the energy gained from solar hot water panels and underground water storage tanks, along with a 6.9kW photovoltaic array on the roof. The extreme energy efficiency earns the title of a "positive energy" home, where the owners have an excess of generated power they can sell back to their utility company.
"The Sungazing House" not only has earned the highest green building certification (LEED Platinum), but is also built to Passive Haus Institute standards, is NAHB Emerald certified and is an Energy Star Certified Home.
Sungazing House was built by Tall Pines Construction, designed by Jean Yves Lacroix, and enhanced with the energy expertise of Heliocentric energy engineers.
See the home's website, interior pictures and more information here.
Find Your Local Rep
As the oldest manufacturer in the SIPs industry, Premier's SIP system is the proven prefabricated building envelope framing system for your next commercial or residential structure. Faster, stronger, and greener than outdated lumber framing methods, SIPs are the future of framing. Join the other thousands of structures built with SIPs, and contact the expert in your local region to get started.