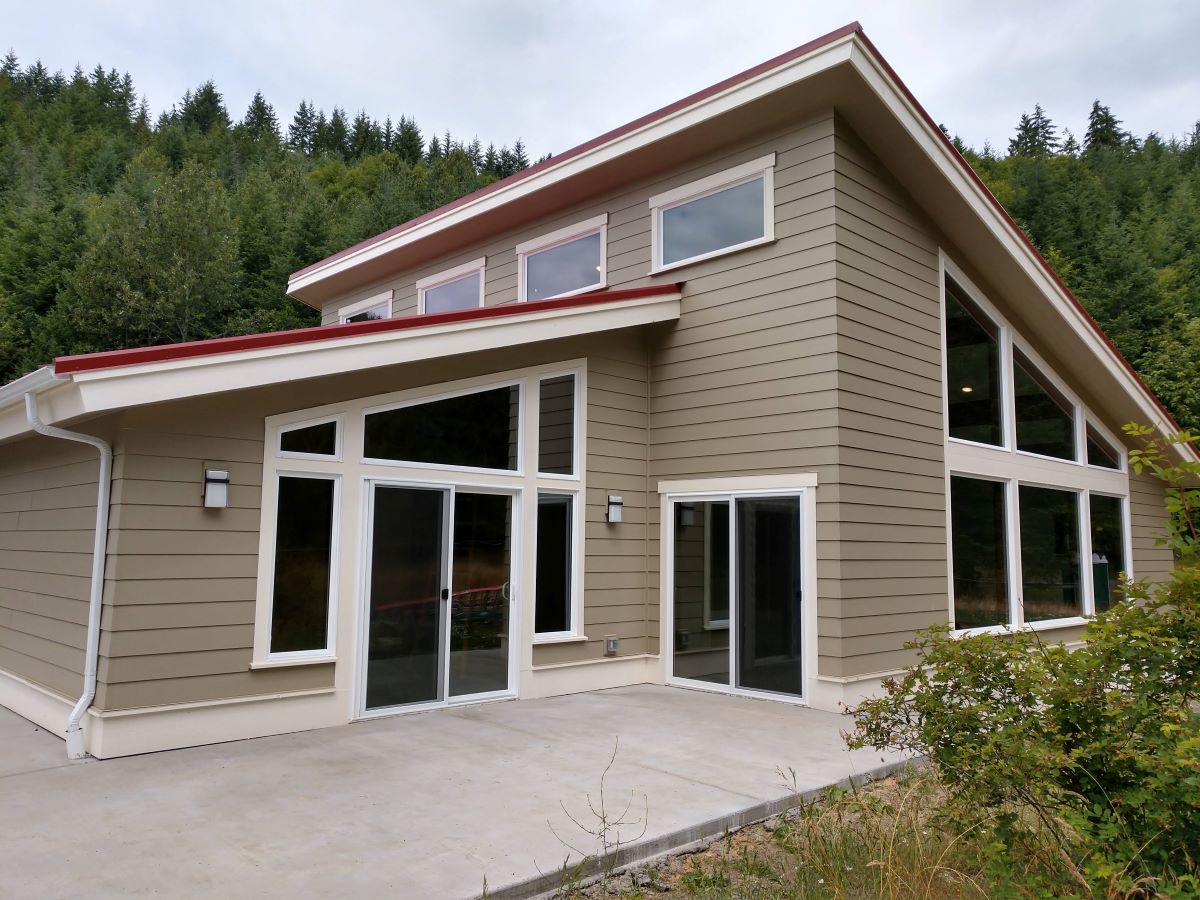 Scott Homes Shelton Modern
Washington
Project Type Residential | Single Family > 3000 sf
Year Completed 2019
Project Size 1480 sq ft
SIPS Used 6" GPS Walls & 12" EPS Roof
Sustainable Features Premier SIPS, Solar
Environmental Certifications Energy Star Certified
Architect Scott Homes
Contractor Scott Homes
Project Overview
Scott Homes Shelton Modern
End Use: Private Residence
Why SIPs?: Customer wanted a "good" house. Knew about SIPS and contacted us. We educated the client on how SIP enables us to give them a high-performance, quiet, energy-efficient home. They were SOLD!
Benefits of SIPs: To protect the timbers from the wet weather they needed to dry in the house fast. They also wanted a much better insulation envelope compared to a rafter system in the ceiling. They went for extreme energy efficiency so they needed a product that exceeded code and had little or no thermal bridging. They wanted a really air-tight house. SIPS solves all of these issues in a big way!
Certifications:
Certified Energy Star
Would have qualified for 5-Star Built Green but it was too expensive to get certified

But the home was fully built to this standard
HERS Index: 40
Blower Door Test: 0.8
HVAC: Ductless heat pump, 2 EVR's and Whisper Green fans in bathrooms and laundry rooms
Energy-Saving Materials / Energy-Efficient Products / Design:
Used triple pane vinyl windows from Ply Gem…U=.21
4" rigid EPS R-20 foam vertically and horizontally 100% under the slab foundation (code is 2" foam R-10)
ERV for energy-efficient clean indoor air
Intentional systems to produce an air-tight house
Heat pump hot water tank and ductless heat pumps for heating and cooling (both noted for their very high performance and low energy costs)
100% LED lighting
Energy Star Appliances
Induction Stove
Solar: Plumbed and wired for solar - panels were ordered and should be installed now. 5 kW system
Find Your Local Rep
As the oldest manufacturer in the SIPs industry, Premier's SIP system is the proven prefabricated building envelope framing system for your next commercial or residential structure. Faster, stronger, and greener than outdated lumber framing methods, SIPs are the future of framing. Join the other thousands of structures built with SIPs, and contact the expert in your local region to get started.