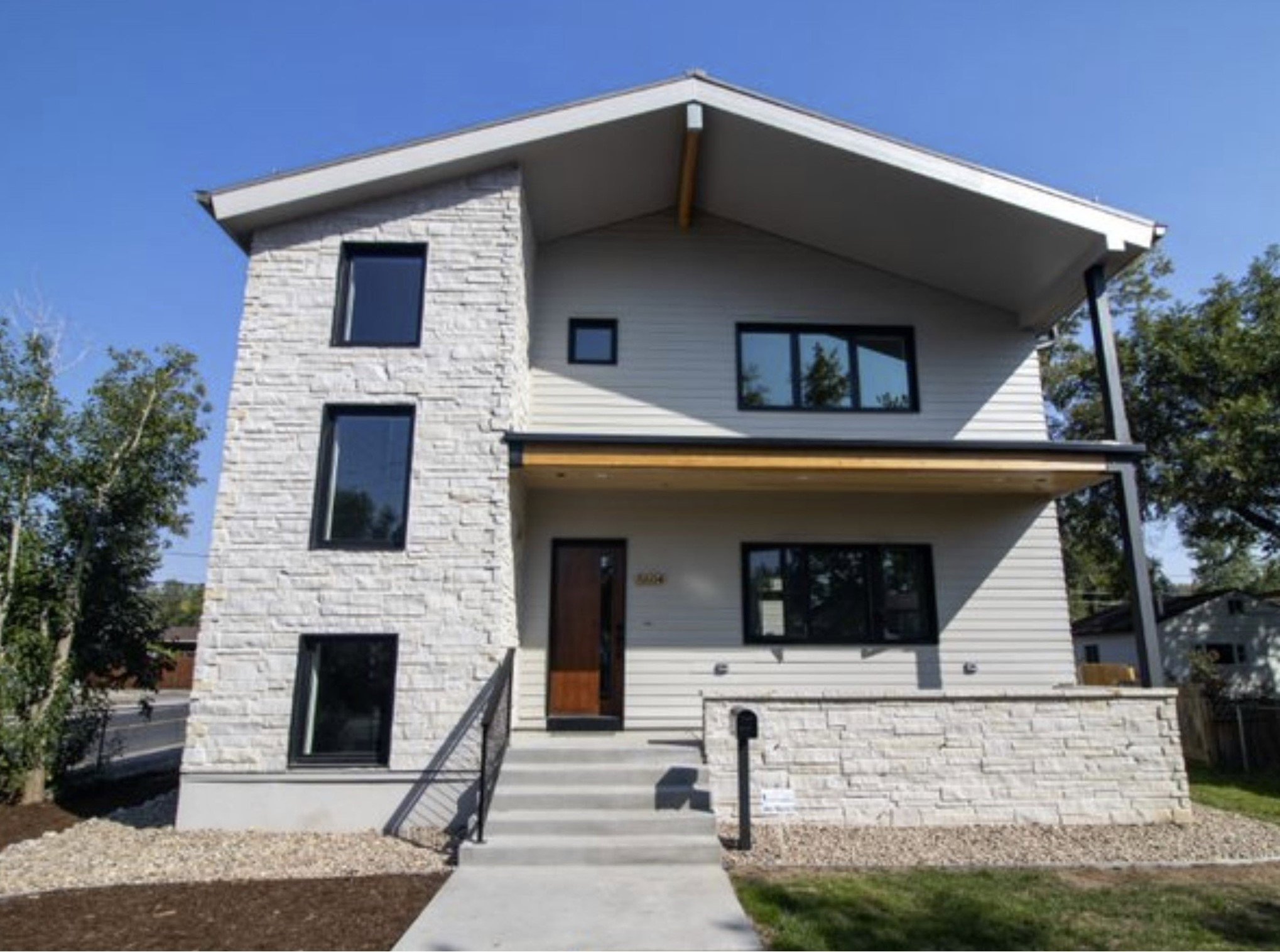 Datura St Single Family
Colorado
Project Type Residential | Single Family > 3000 sf
Year Completed 2020
Project Size 2900 sq ft
SIPS Used 10" EPS Walls & 12" EPS Roof
Sustainable Features Premier SIPS, The floors throughout the main and second floors are finished with tile that include pre-consumer recycled content. Paint used is all low-VOC, and the countertops are GREENGUARD certified for low VOC. For water conservation, the toilets are low-flow dual flush toilets and the plumbing fixtures meet EPA WaterSense® criteria. Exterior lighting is all full cut-off to prevent night time light pollution.
Environmental Certifications Net Zero/Zero Energy Ready
Architect Molly Blakley
Contractor Homewrights
Project Overview
Datura St Single Family
The home was built on an urban infill site, which made storage of materials a challenge. However, the home is in an established neighborhood, with mature trees, easy access to transit, and local restaurant, retail, and cultural amenities nearby.
Why SIPS?: SIPs were a requirement of the architect as having experience with SIPS. They knew they wanted them for their personal residence.
Benefits of SIPS: "Using SIPs on the project contributed to the highly insulated and tightly sealed envelope."
Innovative Design Elements:
There is a shade pergola over a central courtyard.
The pergola is a custom steel structure, with cedar slats that are tuned to allow sunlight into the center of the home in the cooler months, to shade the courtyard, and block the sun from overheating the home in the summer months.
Blower Door Test: ACH of 1.12
HVAC: Air conditioning is provided by an air-source heat pump with three concealed horizontal ducted split indoor units strategically placed throughout the house. An energy recovery ventilator supplies balanced ventilation throughout the living areas. Heating is provided by an electric condensing boiler that supplies an in-floor radiant heating system.
Energy-Saving Material/Energy-Efficient Products or Design:
Additional insulation is installed in the roof assembly with R-15 batt insulation on the interior side of the roof SIPs.
There is R-7.5 continuous exterior insulation at full height on the basement foundation walls
R-15 batt insulation on the interior.
Most of the windows have a U value of 0.31, with a few windows at the code maximum of U-0.32
LED Lighting
Solar ready with dedicated utility space and conduit installed for PV wiring and panels
Energy-efficient appliances

Induction cook-top
Electric condensing boiler in anticipation of solar PV system.
Client Comments:
"It has been a mild autumn, but to date, we have rarely turned on the heating system. With a tight envelope and super-insulated walls, the home easily maintains comfortable temperature levels throughout the day and night." Molly Blakley
Find Your Local Rep
As the oldest manufacturer in the SIPs industry, Premier's SIP system is the proven prefabricated building envelope framing system for your next commercial or residential structure. Faster, stronger, and greener than outdated lumber framing methods, SIPs are the future of framing. Join the other thousands of structures built with SIPs, and contact the expert in your local region to get started.